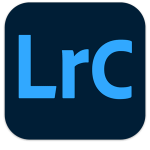 Have you ever wondered why would you want to let Lightroom back up its catalog, especially if you already have a perfectly good backup system?
All of your edits are stored in the catalog, so keeping it safe is essential. There are four main things that can go wrong with your catalog:
User error – you may accidentally remove photos from the catalog or unintentionally change settings.
Hard drive failure – if your hard drive dies (or accidentally gets unplugged), you'll need to restore your catalog from a backup on another drive.
Catalog corruption – although rare, the database can become corrupted, usually due to hardware errors.
Software bugs – all software has bugs even though it's tested carefully. It's best to err on the safe side!
Most backup software just backs up the latest version, overwriting the previous backup. That's fine if your hard drive dies, but what if you make a mistake and don't spot it for a few days? Or your catalog gets corrupted and you don't realize immediately. That's where versioned backups come into their own.
Versioned backups keep multiple copies of a file so you can 'step back in time' to an earlier version. Lightroom's catalog backup tool does this automatically by zipping up a copy of the catalog and using the current date/time as the folder name so you can identify it later.
By default, Lightroom prompts you to back up your catalog weekly when you quit Lightroom, and all you have to do is press the Back Up button in the dialog. Checking the Test integrity before backing up and Optimize catalog after backing up are sensible maintenance options to always check.
Finally, don't forget, Lightroom's catalog backup tool does NOT back up the photos or any of your presets. You still need a good backup system, in addition to Lightroom's versioned catalog backups. Here's a full list of Lightroom-related files to include in your main system backups.
For extensive information on Lightroom Classic, see Adobe Lightroom Classic – The Missing FAQ.
If you have the Photography Plan, then as well as Classic you have access to the Lightroom cloud ecosystem including the mobile apps and web interface. For more information on these apps, see Adobe Lightroom – Edit Like a Pro.
Note: purchase of these books includes the first year's Classic or cloud-based Premium Membership (depending on the book purchased), giving access to download the latest eBook (each time Adobe updates the software), email assistance for the applicable Lightroom version if you hit a problem, and other bonuses.
We also have a special bundle offer for the two books. This includes Premium Membership for the first year as described above for the whole Lightroom family!
Originally posted 16 January 2009, updated August 2021.