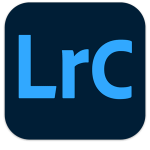 Where should you put your backups? Let's talk about the catalog that holds all your photo edits.
By default, the catalogs are backed up in a 'backups' subfolder alongside the original catalog. But is that the best place for them? If you don't regularly back up that whole drive to a second drive, what will happen if your main drive dies?  You'll have dutifully run Lightroom's backups – and they'll be on that dead drive along with the original catalog. That's not much help!
So what are you going to do?  You really need to have a backup system that regularly backs up your entire hard drive contents to another hard drive (not just another partition) AND you still need to run Lightroom's backups. Lightroom's backups are a safety net against catalog corruption, and the hard drive backup protects against hard drive failure. You definitely want both.
If you haven't got that set up, at least in the meantime set Lightroom's backup to back up the catalog to another drive, otherwise all your hard work could be gone with that nasty click click click of a dying drive.
So how do you change the backup location?  Here's the instructions from Adobe Lightroom Classic – The Missing FAQ:
How do I change the backup location?
The backup directory is changed in the Back Up Catalog dialog, which appears when a backup is due to run.
Steps to change:
Go to Edit menu > Catalog Settings (Windows) / Lightroom menu > Catalog Settings (Mac) and select the General tab.
In the Back up catalog pop-up, change the backup frequency to When Lightroom next exits.
Quit Lightroom so that the Back Up Catalog dialog appears.
Press Choose and navigate to the folder of your choice.
Press Backup to confirm your choice and run your first backup at the new location.
The backup catalog is compressed into a zip file and placed in a dated subfolder at your chosen location.
For extensive information on Lightroom Classic, see Adobe Lightroom Classic – The Missing FAQ.
If you have the Photography Plan, then as well as Classic you have access to the Lightroom cloud ecosystem including the mobile apps and web interface. For more information on these apps, see Adobe Lightroom – Edit Like a Pro.
Note: purchase of these books includes the first year's Classic or cloud-based Premium Membership (depending on the book purchased), giving access to download the latest eBook (each time Adobe updates the software), email assistance for the applicable Lightroom version if you hit a problem, and other bonuses.
We also have a special bundle offer for the two books. This includes Premium Membership for the first year as described above for the whole Lightroom family!
Originally posted 2 February 2009, updated September 2021.