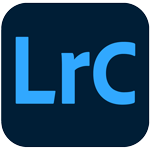 Whether you're considering upgrading from Lightroom 6 (or earlier) to Lightroom Classic because you have a new camera, you're planning to upgrade to macOS Ventura, or you're just tempted by the new features, you may wonder what's changed since Lightroom 6's release in April 2015. What's new – are the changes worth the upgrade?
For detailed information on the changes, you can read back through the individual release blog posts, but let's summarize…
Develop Module Improvements
Since Lightroom is primarily a photo editing tool, there have been plenty of Develop module improvements, including…
Dehaze Slider
The Dehaze slider reduces (or adds) atmospheric haze and fog. It also works well on backlit photos, underwater photos and reflections. It looks a little like a combination of contrast, clarity, vibrance and blacks, but it runs complex calculations to adapt to the content of the image. For the best result, use Dehaze as a local adjustment.
Texture Slider
The Texture slider enhances medium size details in a photo, giving a three-dimensional appearance without affecting the overall contrast or increasing noise. It's particularly good for landscapes, nature photography, and B&W photography.
In the opposite direction, especially when applied with a brush, Texture smoothes skin while retaining the skin's texture, giving a much more natural result than negative Clarity or Sharpening.
Profiles
The new Profile Browser is accessed from the top of the Basic panel. The camera matching profiles, which were previously hidden in the Camera Calibration panel, attempt to emulate your camera manufacturer's look. There's also a whole set of new Adobe profiles for different subjects, and a wide range of creative profiles to give your photos a specific "look".
Profiles are designed to be selected first, before you start editing, just like choosing a specific film stock for it's unique "look." However unlike presets, they act like a separate layer of adjustments, so if you've already made some exposure adjustments, these aren't overwritten.
Profiles can include LUT's (Look Up Tables) to make much more advanced color adjustments than presets or sliders. For example, a profile can make one shade of blue yellower, another shade of blue more saturated and yet another shade of blue lighter. This makes them ideal for film emulation and special effects.
Some types of profiles can also be faded or exaggerated using an Amount slider, depending on how strong you want the effect.
Guided Upright
Using the Guided Upright tool, you can fix perspective by drawing lines directly on the photo.
Enhance Details
The Enhance Details tool is designed to extract additional detail from raw files at the initial demosaic stage of raw processing. It's mostly used by Fuji X-Trans photographers (to remove any "worm" artefacts), pixel peepers and those printing very large prints.
Intelligent Auto
Adobe used its machine learning technology to analyze how skilled professional photographers edited tens of thousands of photos, and then applied this information to build a brand new Auto. It's much better at retaining highlight and shadow detail, and doesn't often overexpose, so it's a much better starting point.
Masking
In version 11, the local adjustment tools were replaced by the much more powerful Masking tools, and improvements continue to be made in subsequent releases. In addition to the existing brush, gradient tools and range masks, there are now numerous AI-based selection tools. Lightroom can automatically select the sky, subject, or background, as well as specific objects or people. The People masks are particularly powerful, as they can automatically select the skin, teeth, eyes, and other body parts, saving many hours of manual masking.
Local HSL
Local HSL adjustment allows for the Hue to be changed for a selected area. Using the Color Range Mask, along with the brush or gradient, gives quick and accurate selections.
Reference View
The Reference View is like a Compare view for the Develop module, displaying two photos side by side. It's useful when trying to match photos from different cameras, match a raw file to its in-camera jpeg, match photos that will be displayed together, or replicate the "look" of a different photo.
Customize Develop Panel Order
You can now rearrange the order of the Develop module panels to suit your own workflow. For example, if you always use the Detail panel last for improved interactive performance, you might want to move that to the end.
Color Grading
Replacing Split Toning, Color Grading brought Hue and Saturation controls for Highlights and Shadows to the Midtones. You can play with the Luminance of each tint. The existing Balance slider remains, and it's now joined by a Blending slider, which controls how much the tones blend into each other.
Other Develop Module improvements include:
6.1 – The Whites and Blacks sliders can now be applied to selected areas of the photo using the Graduated Filter, Radial Filter and Adjustment Brush.
6.6 – Lens Corrections panel split into Lens Corrections and Transform.
7.0 – New Process Version called PV4, to add support for Range Mask. (Old Process Versions renamed to PV1, PV2, PV3, instead of by year.)
7.0 – Auto Mask now respects image noise reduction settings to help reduce "speckling".
7.0 – Using brushes to draw a circular pattern now has less jagged edges.
7.3 – The Preset format changed from .lrtemplate to .xmp, so that presets are fully compatible with the Camera Raw plug-in. Their location has also changed as a result.
7.3 – Presets can now preview on the main image now, not just the small navigator panel.
7.3 – The tone curve has been enlarged to make it easier to adjust.
7.4 – You can now hide the Presets and Profiles you don't often use, in order to reduce clutter.
7.5 – You can now bulk import profiles and presets even if they're inside a zip file.
8.1 – Some settings, such as camera profiles, only apply to specific file types. You can now choose to show or hide presets that aren't fully compatible with the selected photo.
8.0 – New Process Version called PV5, to improve the Dehaze slider and noise in the shadows.
8.3 – The Flat Field Correction tool, previously available as a beta plug-in, uses a calibration photo to remove an optical phenomenon called Lens Cast or Shading. It's mainly used in astronomy and microscopy.
9.0 – Clear History ability added to clear above selected history step.
9.0 – Cropping shows the post-crop vignette while cropping.
9.3 – Tone Curve improvements include being able to directly enter RGB numeric values for a tone curve.
9.4 – Built-in Lens Corrections for some new cameras (that can be turned off).
10.3 – Super Resolution builds on Enhance photo. It uses advanced machine learning and millions of photos to extract the finest details, reduces artifacts and intelligently increases the resolution of your photos.
12.0 – Healing Tools now have a Content-Aware Remove mode that uses Photoshop's Patch Match technology to analyze the surrounding area to repair distracting areas in your images.
Merge Improvements
One of the biggest new features in Lightroom 6 was panorama and HDR merges that retained the flexibility of raw editing. These tools have continued to develop over the last few years, including:
Boundary Warp
Stitched panoramas usually have gaps around the edges. Rather than cropping away part of the photo, the new Boundary Warp tool analyzes the image and warps it to fill the empty space.

Panorama Spotting
Dust or sensor spots appear in the same place on every image, and retouching them individually can take a long time on a huge panorama. Now you can fix your dust spots on one photo, sync the corrections to the other photos, and they'll be applied during the merge process.
Batch HDR/Panorama Merges
By popular demand, you can now select multiple collapsed stacks and merge them to HDR or Panorama in one go, rather than having to start each merge individually. What a time saver!
Other Merge improvements include:
6.6 – Merge panoramas using smart previews when the originals are offline. A smart preview panorama is smaller than one created from originals, but it's still useful when the originals aren't available, if only for testing whether a merge will work well.
7.0 – Multiple merge operations are now added to a job queue behind the scenes to avoid impacting UI responsiveness.
7.4 – There's a new Create Stack checkbox in the Merge to Panorama and Merge to HDR dialogs, which will automatically stack the merged photo with its originals, so you don't have to wait until the merge completes to stack them manually.
8.1 – When Photo Merge was introduced, it required identical dimensions, focal length and orientation. These limitations have now been removed.
8.1 – To allow easier comparison between the different merge options, the previews are now cached, so you can switch back and forth faster.
9.0 – Fill Edges added to Panorama merge, works similarly to Content-Fill Aware in Photoshop.
Library & Map Module Improvements
Besides editing, Lightroom's other strength is in organizing your photos, and there have been many small tweaks to improve the workflow, mostly in response to customer requests. These are the main changes:
Folder Search
Using a search field at the top of the Folders panel, you can search for folders by name. This is particularly useful if you prefer to use topic-based folders, rather than a dated hierarchy.
Favorite Folders
If there are folders you use frequently, you can now mark them as favorites by right-clicking and selecting Mark Favorite. You can then filter the Folders panel to show just favorite folders (and their parent folders) or select the folder by clicking on the Breadcrumb bar on top of the Filmstrip.
Color Labels for Folders & Collections
For some years, Lightroom users have been asking for color coding to make it easier to find specific folders or collections, or to mark folders/collections as different workflow stages. You'll find the new color labels in the Folder/Collection panel right-click menus, and you can filter the Folders panel to show only the labeled folders by clicking on the magnifying glass in the folder search bar.
The folder/collection color labels can now be given different names to the image labels, so red labels on images might mean they're HDR images, but a blue collection may mean it needs editing.
Face Recognition Improvements
The Face Recognition engine in Lightroom has been replaced, and it should do a better job of picking up faces the old engine would have missed. If Catalog Settings > Metadata tab > Automatically detect faces in all photos is checked, you don't need to do anything to benefit from the changes. There's also a new option to reindex specific photos, which has been requested for a long time. You'll find this under Library menu > Find Faces Again.
Map Module Updates
It may be stating the obvious, but the Map module works in Lightroom Classic! Google made some server-side changes that rendered the Map module in Lightroom 6 and earlier inoperable, but the current Lightroom Classic releases work as before.
Other Library Module Improvements include:
6.6 – A Keyword Count is now available for stock photographers who need to apply a minimum number of keywords to each photo.
6.7 – You can now right-click on a Collection Set and choose Export this Collection Set as a Catalog, rather than having to select the individual collections.
6.7 – In the Metadata Filters and Smart Collections, you can now filter for images with snapshots.
7.0 – Smart Collections under the Title field can now be set to Is empty and Isn't empty.
7.0 – Lens Profile Correction criteria added to smart collections.
7.0 – Remove Chromatic Aberration criteria added to smart collections.
7.0 – The framework used for video rendering and processing for slideshows and video has been upgraded, so you should no longer see green frames with videos from Live Photos.
7.2 – If you've been using a topic-based folder structure and want to migrate to Lightroom (cloud-based), you can now easily convert your folder hierarchy to a collection hierarchy using the Create Collection Set command in the right click-menu. Lightroom automatically creates an identical hierarchy using Collection Sets and Collections, so you can migrate to Lightroom (cloud-based) without losing your organization.
7.2 – If you right-click on a pin or group in the Map module, you can now create a collection of the images shot at that location.
7.2 – You can now search for photos you've edited using Quick Develop, Develop module or Import Presets using the new Edited/Unedited buttons on the Attribute Filter bar and Filmstrip Filter bar, the Edit option in the Metadata Filters, or using a Smart Collection. Unlike the existing Smart Collection "Has Adjustments" criteria, the "Has Edits" criteria includes cropping.
8.1 – Have you ever hit the Quit Lightroom shortcut by accident, or immediately changed your mind? There's a new Do you really want to quit? dialog for these occasions.
8.2 – As you may not be on the ground when shooting a photo, automatic address lookup no longer adds / updates the altitude automatically when you drop photos onto the map. If you do want to apply updated Google Maps altitude data to a photo, click the Altitude icon in the Metadata panel.
8.3 – Lightroom now preserves the original filename, regardless of whether you rename during import or not. You can view the Preserved Filename in the Metadata panel and use it for renaming photos.
8.4 – The Grid view thumbnails have displayed an index number since the earliest Lightroom releases, but they're now visible in the Filmstrip too.
9.0 – Filter Folders by color labels added.
10.0 – Zoom ratios were replaced by percentages, and there were two new Zoom tools—Box Zoom and Scrubby Zoom.
10.4 – Duplicate Collection Set added.
Import/Export/Output Module Improvements
Besides organizing and editing, you need to be able to get photos in and out of Lightroom efficiently, so there's a range of improvements there too…
File Format Support
With the release of iOS 11, Apple announced that its newest devices would default to a new photo file format/container called HEIF, which stands for High Efficiency Image Format. It uses a more modern compression method than JPEG, so the file sizes are smaller. You can import and edit HEIF format images using Windows or macOS 10.13 or later.
HEVC videos are now supported on macOS 10.13 or later, but not yet on Windows.
PNG format has been added as an export format. PNG is primarily used on the web, particularly for graphics or images with transparency.
PSB file (large Photoshop documents) support added.
Custom Defaults
The ability for cameras to have their own Import Defaults added, able to recognize the picture style you used and apply the matching camera profile. You can also create ISO adaptive presets.
Tethering
Canon and Nikon SDKs used for tethering were updated to support their latest cameras.
Whether you're shooting Canon or Nikon, you can now control the basic camera settings (shutter speed, aperture, ISO, WB) directly from your computer.
There's also a new Disable Auto Advance checkbox in the Tether Capture Settings dialog, which keeps the existing photo on screen instead of automatically switching to the newly captured photo. It's useful if one person is working on the images while another person is shooting.
Canon tethering has been further improved, with the ability to view a live preview on your computer screen and manually adjust the focus
Batch Export
You can run multiple exports at the same time. Where a preset includes a destination folder or file renaming, these can be entered when the batch exports are started.
Book Module Improvements
After many years, we now have the Book Module flexibility we've been asking for. While the pre-built templates are still the fastest way of designing a book, the templates can now be edited to suit your photos, and new custom templates can be designed from scratch.
You can add a cell, or simply drag a photo from the Filmstrip onto an empty space on a page to automatically create a cell.
Drag the center of cells to move them, the bounding boxes to resize them, and right-click to move the cells in front of or behind other cells, just like rearranging layers.
There are new Page Guides to help you lay out your custom pages, and Grid Snap (also called Snap to Grid) helps to accurately align cells to the background grid or other cells.
You can also add a border to the edge of the cell, and page numbers can now be set to only show on left-hand pages or right-hand pages, or on both facing pages.
There are new book styles: Trade Book is a much cheaper option designed for cookbooks and storybooks, more so than photos. Premium Magazine is an 8.5" x 11" high-end magazine style book.
There's also a new paper type for standard Blurb Photo Books. Standard Layflat paper is designed for two-page spreads, without a binding break between pages.
Once you've finished designing your book, you can pause and resume the upload to Blurb for as long as Lightroom stays open, if you need your internet bandwidth for a higher priority upload.
Other Import & Export Improvements include:
6.6 – Support for the Display P3 wide gamut color space was added throughout the app. It's primarily useful when exporting photos for display on the latest Apple devices.
6.6 – If you're a budding stock photographer, the new Adobe Stock app allows you to upload your photos to Adobe Stock directly from Lightroom. Lightroom steps you through the process when you click on Publish Services > Adobe Stock > Setup.
7.0 – A new File Type sort order has been added to the toolbar in the Import Dialog, so you can quickly select or deselect files by type.
7.0 – Photoshop Elements 2018 catalogs can now be imported into Lightroom Classic.
7.0 – When exporting photos, you can now exclude the information about the edits made by selecting All Except Camera Raw Info in Export > Metadata > Include. (Not applicable for DNG or Original Export.)
8.1 – When using Auto Import to automatically import photos dropped into a watched folder, you can now automatically add the photos to a collection.
8.1 – You can now migrate Photoshop Elements 2019 catalogs.
9.2 – You can also now migrate Photoshop Elements 2020 catalogs.
9.4 – Option to close the Import dialog but remembering the settings for the next Import.
11.4 – Export uses GPU to improve performance.
Performance Improvements
Besides all of these features, performance has been a major focus for Adobe over the last 5 years, and they've made excellent progress (although there's always more to do!)
Performance requests (or complaints!) usually fit into two main categories: interactive performance (how quickly Lightroom responds to your actions) and batch processing performance (how efficiently Lightroom uses the computer's resources to do things like building previews), and they've been working on both.
Advanced GPU Improvements
Since version 6.0, Lightroom's been able to use the GPU for display visualization – in other words, to improve how quickly pixels are drawn on the screen, especially on high resolution monitors. Since version 8.4 (August 2019), Lightroom can also use higher-specification GPUs to speed up image calculations in the Develop module, so when you move a slider, it's much faster to update.
Full acceleration is applied for AMD GPU's (when AutoGPU selected for macOS 10.14.5 or later) and Enhance Details can use eCPU's on macOS Catalina.
The GPU is now utilized when using the local adjustment brushes and gradients, to make these tools feel much smoother.
Embedded Preview Workflow
You can now use the previews embedded in the files by the camera for faster culling, rather than having to wait for Lightroom to build its own 1:1 previews. If the camera embeds full size previews, this means you can quickly zoom into 1:1 to check focus. (Some cameras, such as Olympus and Fuji only embed smaller previews, but can use the JPEGs from raw+jpeg pairs.)
Other Performance Improvements include:
6.4 – Thumbnails now update much faster when you edit multiple images using sync or copy and paste.
6.4 – Lightroom's now much smarter about preemptively building 1:1 previews, which means they load much faster when you're zoomed in and flipping through photos, even if they weren't built in advance.
6.4 – Panoramas should merge about twice as fast as they did in Lightroom 6.3.
6.6 – Lightroom's become smarter about anticipating which photos you'll edit next. When you're working in the Develop module, it preloads the two photos either side of your current photo, so when you move on, it loads much quicker. This only applies when you're working with originals, as smart previews are already quick to load.
6.7 – Smart Previews are smaller than most raw files (at 2560px) and they're already partially processed, so they improve Develop loading times and interactive performance. In Preferences > Performance, you can check the new Use Smart Previews instead of Originals for image editing checkbox to automatically utilize any Smart Previews which have been built in advance. When you zoom in to 1:1 view, Lightroom automatically loads the original file to provide the most accurate preview for judging noise reduction and sharpening.
6.7 – Background tasks such as preview building are temporarily paused while you're working in Develop to improve responsiveness.
6.7 – Backup to a NAS is now faster.
6.7 – File/folder move performance has been improved, especially on Windows.
7.0 – Improvements have been made to speed up launch times of larger catalogs.
7.0 – Import from another Catalog is faster.
7.0 – Standard, 1:1 Previews and Smart Previews are generated much faster (but only for Quad-Core or higher CPUs).
7.0 – Regenerating thumbnails, standard, 1:1 or Smart Previews is now faster due to a change in the Camera Raw cached preview size.
7.0 – Previews are pre-rendered when walking through images in Loupe view.
7.0 – Deleting a collection is now faster.
7.0 – It's now faster to switch from Library to Develop Module the first time after opening.
7.0 – Images load quicker in the Develop module when walking from one image to the next.
7.0 – Local adjustment brushing is more responsive.
7.0 – Spot healing brushing is smoother.
7.0 – Temporary color glitches when moving slider should be gone.
7.0 – Improved GPU support for smoother editing on high resolution screens. (Requires Mac OS 10.11+ or Windows 10.0.14393 or later in addition to a graphics card with more than 1GB VRAM.)
7.2 – Faster Import grid loading.
7.2 – Faster importing photos.
7.2 – Faster preview building.
7.2 – Faster stepping through photos in Loupe view.
7.2 – Faster rendering adjustments in the Develop module.
7.2 – Faster merging panorama/HDR photos.
7.2 – Faster export.
8.3 – Faster import from a memory card by treating it as a drive rather than a device.
8.4 – Faster folder enumeration.
9.0 – Keyword performance improved.
9.2 – can select the second screen to use if using more than 2 monitors.
10.0 – able to change name for the catalog when upgrading it.
These are just some of the areas where performance has been improved. There are many additional performance tweaks that aren't published.
But is this just marketing hype, or did they really make it faster? Puget Systems has been independently testing Lightroom on various high-spec configurations for some time. The good news? It really is faster, especially on powerful computers! Comparing version 7.2 (February 2018) with Lightroom 6.12 on one system, they said exporting was almost twice as fast, generating 1:1 Previews was about 5x faster, and generating Smart Previews was 7x faster – and Adobe's done even more work since Puget Systems ran those tests more than 18 months ago.
The improvements are most noticeable on high specification machines with a high CPU core count, more than 12GB RAM and a powerful graphics card, but even slower systems will see some benefits. To benefit from the latest GPU enhancements, the minimum graphics card requirements are slightly higher than the basic system requirements. On Windows, you'll need Windows 10 (version 20H2 or later) or Windows 11 (version 21H1 or later), a graphics card with DirectX12 support, at least 2GB of VRAM and a driver released in the last few months. On Mac, you'll need macOS 11 or later, and a graphics card with Metal support and at least 2GB of VRAM.
How do I upgrade from Lightroom 6 (or earlier) to Lightroom Classic?
If you've decided to upgrade from an old Lightroom version to Lightroom Classic, it's very straightforward. Here's how:
Sign up for the subscription from Adobe. Confused about which plan you need? If you're looking for Lightroom Classic, you want the Photography Plan, which also includes Photoshop. If you're wondering whether the cloud-based Lightroom ecosystem would be better for you, we compare Classic and Cloud in this blog post.
Install the Creative Cloud app, which lives in the system tray (Windows) / menubar (Mac) and manages your app installation and updates.
Click to install Lightroom Classic.
Lightroom asks for permission to upgrade your catalog format, just like older upgrades (e.g. LR5 > LR6). You say yes, and you're up and running!
Don't forget to update your desktop or taskbar/dock shortcut so you don't keep opening your old Lightroom version. You might want to zip up/compress your old LR6 catalog, or move it to your backup drive so you don't accidentally open it. You can uninstall Lightroom 6 when you're ready.
But what happens if I cancel my subscription?
Some photographers are concerned about what will happen to their photos if they stop paying their subscription. There's nothing to fear. Your photos are still stored on your computer, and you can continue to use most of Lightroom even without a subscription.
If you cancel your subscription, most of Lightroom carries on working. Only the Develop module, Map module and cloud sync stop working if you cancel your subscription (and Photoshop, of course).
You can still import new photos, add metadata, organize them, search for specific photos, do rough edits using Quick Develop, apply Develop presets, create books, slideshows and web galleries, email and publish photos on social media, export and print your edited photos… nothing is lost!
For extensive information on Lightroom Classic, see Adobe Lightroom Classic – The Missing FAQ.
If you have the Photography Plan, then as well as Classic you have access to the Lightroom cloud ecosystem including the mobile apps and web interface. For more information on these apps, see Adobe Lightroom – Edit Like a Pro.
Note: purchase of these books includes the first year's Classic or cloud-based Premium Membership (depending on the book purchased), giving access to download the latest eBook (each time Adobe updates the software), email assistance for the applicable Lightroom version if you hit a problem, and other bonuses.
We also have a special bundle offer for the two books. This includes Premium Membership for the first year as described above for the whole Lightroom family!
Originally posted 2 September 2019, updated for current Lightroom Classic version, February, 2023.