The Lightroom CC ecosystem has been updated today, with updates for Windows & Mac (2.1) and iOS & Android (4.1). (Lightroom Classic CC has also been updated.)
Import Improvements
In the Import dialog on the desktop, the Album list is now shown as a hierarchy, making it much easier to select an album. File Type badges now show on Import dialog thumbnails on Windows/Mac, and there's a fix for scans that were incorrectly being identified as duplicates.
On iOS, when shooting with Lightroom's Camera, the photos are now only added to the All Photos and Lr Camera Photos albums, rather than the album that's open at the time. If you don't want to see the special albums, such Lr Camera Photos and Recently Added, there's a new arrow to hide them.
People View Improvements
In Detail view on the desktop, if you float over the person's name in the Keywords panel, a face region rectangle will appear over that person's face in the photo, to help you figure out who's who.
The mobile apps now suggest other groups of photos that could be the same person, expanding the behavior that was already available on the desktop. On Android, you can also move a photo from one person to another, rather than simply removing them from the incorrect person.
You can now set a more flattering cover photo for a person on iOS, as well as on the desktop. And on Windows, Mac, iOS and Android, you can now sort the people grid by last name, as well as by first name or photo count.
Edit Improvements
On Windows, Mac and Android, there's a new Hide Partially Compatible Presets option. Partially compatible presets include settings that can't be applied to the current photo, for example, a preset may be designed to apply a profile that is only available for raw files from specific cameras. In previous Lightroom CC versions, the presets simply disappeared from view, causing some consternation. Now, with the Hide Partially Compatible Presets option disabled, the partially compatible presets are available for use, but the result may not be as expected.
When creating a new preset on Windows, Mac or Android, if you type the name of an existing preset in the same group, Lightroom now asks whether to replace the existing preset or keep both. This isn't yet available on iOS.
The iOS Before view, accessed by a long press on the screen in Edit view, has been updated to match the desktop behavior. Now it shows the original/unedited version, but with the Crop and Geometry edits applied, to make it easy to compare your edits with the original.
Sharing Improvements
When sharing an album from the desktop, you can set it to show only photos with a flag or specific star rating without having to switch to the web interface or your mobile device. Lightroom now automatically hides rejected photos in new shared web galleries.
The Sharing view is now available on Android, to complete the set. You can also now create Ad-hoc Shares from the Android app, sharing specific photos rather cluttering up your Albums panel.
New Camera Support
When a new camera is released, standardized formats such as JPEG, TIFF and DNG are supported immediately. Proprietary raw file formats are not standardized, so they must be individually added in a Lightroom release. Most cameras are supported within 2-3 months of their release. Raw file format support has been added in this release for:
Apple iPad Pro 11-inch (2018 model)
Apple iPad Pro 12.9-inch (2018 model)
Apple iPhone XS
Apple iPhone XS Max
Apple iPhone XR
Canon PowerShot SX70 HS
Google Pixel 3
Google Pixel 3 XL
GoPro HERO7 Black
Huawei P9 Lite
Leica D-Lux 7
LEICA M10-D
LEICA M10-P
LG G7 ThinQ
Nikon COOLPIX P1000
Nikon D3500
Nikon Z 6
Samsung Galaxy Note 9
Samsung Galaxy S6
Samsung Galaxy S6 Edge
Sony DSC-HX95
Sony DSC-HX9
Click to view the full list of supported cameras
New Lens Profiles
Many compact and mirrorless cameras have built-in lens profiles, but other cameras use lens profiles to correct for lens defects such as barrel/pincushion distortion and vignetting. New profiles are added with each Lightroom release. Click here for the full list of available Adobe Lens Profiles.
Bug Fixes
As always, the engineers have been working hard to fix bugs. Adobe only publishes the ones that were reported by users, and this time they include:
Arrow keys stopped working on the import screen
If you find another bug, click here to learn how to report it to Adobe.
How do I update?
To update on the desktop, go to Help menu > Updates or click the Update button in the CC app. The update servers take a while to push the updates around the world, to avoid overloading the servers. You can also open the Creative Cloud app, click the … icon (top right) and select Check for Updates to give it a nudge. To update on mobile, visit the App Store (iOS) / Play Store (Android).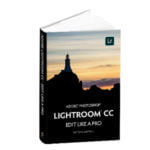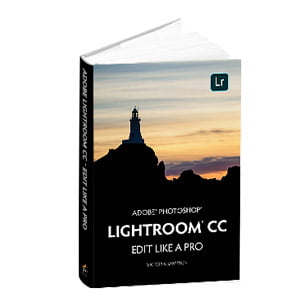 Is the book updated?
The eBooks for Adobe Lightroom CC – Edit Like a Pro are already updated for these changes, and can be downloaded immediately after purchasing. If you're already a CC Premium Member, the updated eBooks are available for download in your Members Area.