The Lightroom CC ecosystem has been updated today, with updates for Windows (2.0.1), Mac (2.0) and iOS & Android (4.0). (Lightroom Classic CC has also been updated.)
People View (Windows/Mac/iOS/Android)
The big news in this release is facial recognition, and if you've used Lightroom Classic's tools, you'll be pleased to know this works much better! All of the indexing is done automatically in the cloud, and photos of the same person are grouped into a cluster, ready for you to add their name.
(If you're using Lightroom CC mobile apps with Lightroom Classic, note that the People tagging does NOT sync back to Lightroom Classic.)
Migrate from Apple Photos (Mac only)
If you've been using Apple Photos and you're now ready to upgrade to Lightroom CC, there's a migration tool that can transfer your organization and metadata edits over automatically. If you previously used iPhoto or Aperture, these older libraries can also be updated to the Photos Library format and then migrated into Lightroom CC.
Since they're from two different companies, there are some provisos and file formats that can't fully migrate, but I've provided all the information you need in Adobe Lightroom CC – Edit Like a Pro, so you can get off to the best start.
Target Album (Windows/Mac)
If you're scrolling through your photos, looking for ones to add to a specific album, then dragging them over to the Albums panel can be slow. Now you can set an album as the "target album" and simply press the T key to add the selected photo(s) to that album. Such a time saver!
Search Autocomplete (Windows/Mac/iOS/Android)
As you start typing in the search field, Lightroom now offers a number of suggestions, just like Google or Amazon.
Metadata Filters (Android)
The Metadata Filters are now available on Android. They're already available on Windows, Mac and iOS.
Color Picker (Windows/Mac)
The Color Picker is now available in the selective editing tools on the desktop. It was previously only available on mobile.
Sharing Web Galleries (Windows/Mac)
There are new Sharing & Shared to Web panels in the desktop app, which makes it quick and easy to find the albums you've shared, without having to hunt through your folders of albums.
Ad-Hoc Shares (Windows/Mac)
You can now share groups of photos in a temporary album, rather than cluttering your Albums panel with single-use albums. These are stored in the Photos section of the new Shared to Web panel.
Connecting to Other Services (Windows/Mac)
There's a new Connections section in the new Sharing panel. So far, there's only an Adobe Portfolio connection available, but this is just a start. There's potential to link to many different companies, for example, to order prints, calendars and other photo gifts online, design photo books from your chosen company, create advanced slideshows, publish photos on other social media/ photo sharing/stock websites or integrate with your own website.
These additional options are simply waiting on companies building these connections using Adobe's API. If you want to see your favorite photo lab or website supported, you may want to send them an email to encourage their developers to start work on the integration.
Shared Web Gallery Display Options (Web)
The new Display tab in the Web Interface allows you to see your shared web galleries in the same layout your viewers will see, and it's now much easier to add text to tell a story.
Process Version 5
The Process Version has been updated (behind the scenes) in order to improve Dehaze and purple noise. Moving Dehaze to the left could have some unexpected results in earlier versions, like the strange yellow shown below, and high ISO photos could turn purple in the shadows in some circumstances, but these issues are fixed in PV5. You don't need to do anything, as it's automatically applied to new photos as they're imported, and existing photos are automatically updated if/when you edit them.
[twenty20 img1="21199″ img2="21198″ width="300px" offset="0.5″ before="PV4″ after="PV5″]
HEVC Video Support
HEVC format videos (Apple's new format) is now supported, but only on macOS 10.13 High Sierra and macOS 10.14 Mojave, and on iOS 11/12. It's not yet supported on Windows or Android.
Other Small Improvements
A file type badge now shows on thumbnails on Windows/Mac (it was already possible on iOS/Android)
The Auto & B&W buttons have moved to the top of the Edit panel on Windows/Mac
Compact slider mode available on Windows/Mac if you're using a small screen such as a laptop
New Camera Support (All Versions)
When a new camera is released, standardized formats such as JPEG, TIFF and DNG are supported immediately. Proprietary raw file formats are not standardized, so they must be individually added in a Lightroom release. Most cameras are supported within 2-3 months of their release. Raw file format support has been added in this release for:
Canon EOS R
Fujifilm X-T3
Nikon COOLPIX P1000 (preliminary support)
Nikon Z7
Panasonic LUMIX DC-LX100 II
Click to view the full list of supported cameras
New Lens Profiles (All Versions)
Many compact and mirrorless cameras have built-in lens profiles, but other cameras use lens profiles to correct for lens defects such as barrel/pincushion distortion and vignetting. New profiles are added with each Lightroom release. Click here for the full list of available Adobe Lens Profiles.
How do I update?
To update on the desktop, go to Help menu > Updates or click the Update button in the CC app. The update servers take a while to push the updates around the world, to avoid overloading the servers. You can also open the Creative Cloud app, click the … icon (top right) and select Check for Updates to give it a nudge. To update on mobile, visit the App Store (iOS) / Play Store (Android.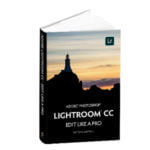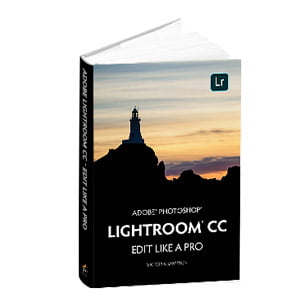 Is the book updated?
The eBooks for Adobe Lightroom CC – Edit Like a Pro are already updated for these changes, and available for download in the Members Area for current CC Premium Members.
SaveSave
SaveSave
SaveSave
SaveSave
SaveSave
SaveSave
SaveSave
SaveSave
SaveSave
SaveSave
SaveSave
SaveSave
SaveSave
SaveSave
SaveSave
SaveSave
SaveSave
SaveSave