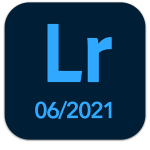 The Lightroom cloud ecosystem has been updated today, with updates for Windows & Mac (4.3) and iOS & Android (6.3). (Lightroom Classic has also been updated.)
Super Resolution
The Enhance tool now has an additional checkbox – Super Resolution. Usually, when you increase the resolution of a photo to create a large print or if you enlarge a photo that you've heavily cropped, it becomes blurry. Adobe has used advanced machine learning to compare millions of pairs of photos. The new Super Resolution resolution uses this intelligence to preserve greater detail while doubling the size of your photo. Save it for your best photos, as the resulting file sizes are huge! You can read all about it direct from Eric Chan, the engineer responsible for this feature.
Sharing options
In addition to allowing people to view and contribute to your shared albums, you can now allow specific people to edit your photos. Their edits are saves as an Auto Version, badged with their avatar, so you can go back to your own edits if you don't like their changes. They can also export full resolution originals.

Custom Crop (Windows/Mac)
On the desktop, you can now enter a specific custom crop ratio, rather than being limited to specific presets or a freeform crop.
Presets
Many new presets are included with this release. On the desktop, they're included in the normal Presets panel. On mobile, they're under a Premium heading, as they're only available for subscribers.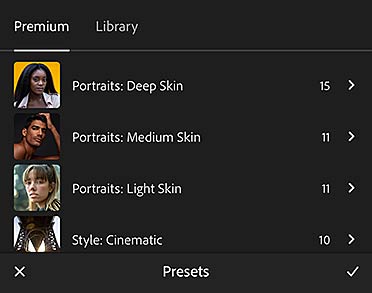 The Presets button has been moved to the top of the Edit panel on the desktop. On iOS and Android, the button has swapped places with Profiles in the Edit toolbar.
Tutorial Tweaks
In Learn tutorials, you can now step backwards as well as forwards. You can also block photographers from being able to see your published tutorials and stop their tutorials showing up in your Learn/Discover panels.
New Camera Support
When a new camera is released, standardized formats such as JPEG, TIFF and DNG are supported immediately. Proprietary raw file formats are not standardized, so they must be individually added in a Lightroom release. Most cameras are supported within 2-3 months of their release. Raw file format support has been added in this release for:
DJI
Pentax K-3 Mark III
Sony

A7R IIIA (ILCE-7RM3A)
A7R IVA (ILCE-7RM4A)
FX3 (ILME-FX3) (final support)
Xperia 1 Wide-angle Camera
Xperia 1 II Telephoto Camera
Xperia 1 II Ultra wide-angle Camera
Xperia 1 II Wide-angle Camera
Xperia 5 Wide-angle Camera
Xperia 5 II Telephoto Camera
Xperia 5 II Ultra wide-angle Camera
Xperia 5 II Wide-angle Camera
New Lens Profiles
Many compact and mirrorless cameras have built-in lens profiles, but other cameras use lens profiles to correct for lens defects such as barrel/pincushion distortion and vignetting. New profiles are added with each Lightroom release. Click here for the full list of available Adobe Lens Profiles.
Bug Fixes
As always, the engineers have been working hard to fix bugs. Adobe only publishes the ones that were reported by users:
If you find a bug, click here to learn how to report it to Adobe.
How do I update?
To update, go to Help menu > Updates or click the Update button in the CC app. The update servers take a while to push the updates around the world, to avoid overloading the servers. You can also open the Creative Cloud app, click Update on the left, then click the … icon (top right) and Check for Updates to give it a nudge. To update on mobile, visit the App Store (iOS) / Play Store (Android).
Is the book updated?
The eBooks for Adobe Lightroom – Edit Like a Pro are already updated for these changes, and can be downloaded immediately after purchasing. If you already have a current Lightroom Cloud Premium Membership, the updated eBooks are available for download in your Members Area.