The Lightroom cloud ecosystem has been updated today, with updates for Windows & Mac (3.3) and iOS & Android (5.3). (Lightroom Classic has also been updated.)
New icons
The first thing you'll notice is a change of Lightroom icon. Although the application names haven't changed, new Adobe branding means the icons have. Here are the new Lightroom icons.
Lightroom (cloud-based):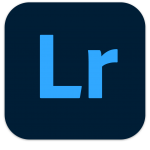 Lightroom Classic: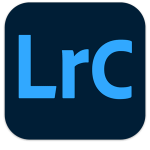 Local Hue adjustment
3.3 brings local HSL adjustment. We already had Saturation and Luminance (Exposure) but now the Hue can be changed for a selected area. First brush carefully over the area you want to change, then drag the local Hue slider.
You might use it for minor adjustments, like reducing pink cheeks without affecting the person's lips, or major adjustments, like completely replacing a color in part of the photo. In this example, we changed the car from red to green, which wasn't possible with the global HSL sliders.
There's no one better to tell you about the new Hue slider than one of the Camera Raw Engineers who worked on this project, Greg Zulkie.
Versions
The new Versions panel allows you to save snapshots of edit settings of your photo for comparison. They are available on all of your devices without taking up additional space in the cloud.
Sharing changes
The new Activity panel allows you to view and reply to Likes and Comments within the app without having to go to the Web interface. The new Notifications view alerts you to recent activity on your photos.

Watermarking
Text Watermarking has been added on the desktop and improved on mobile. You can now choose from a wider range of fonts and also include a drop shadow. The Watermark settings sync to all your devices.
Share your own Tutorials (beta)
If you've enjoyed watching the Discover tutorials and want to share your own photos and edits, now you can. When you finished editing, select Share Edit (beta) from the Share menu to submit your tutorial for others to enjoy. As it's open to all ages, there are some restrictions on what kind of photos can be shared.
If you like a particular photographer's style, you can follow them from the Discover view on the desktop app. Click on their name for the option to follow, and click on your own avatar to see the photographers you're following. Some of Victoria's tutorials are already live and you can find them by visiting https://www.Lrq.me/lrtutorials.
Edit in Photoshop on iPad
There is now direct integration between Lightroom and Photoshop on iPad. To send to Photoshop, use the Share icon then Edit in Photoshop. Once edited, tap Send to Lightroom to save back to the Lightroom library.
Defaults Presets
If you usually use the same profile or preset on your photos, or you like to switch between different camera styles on your camera, then you might want to change the default settings that are applied to new raw photos when you import them. You'll find the option in Preferences > Import.
Adobe Default is Adobe's own default setting, which uses the Adobe Color profile, with most sliders set to 0.
Camera Settings recognizes the picture style you selected in the camera and applies the camera matching profile, if it's available.
Preset applies the preset of your choice. There's some presets built-in to get you started, or you can create your own.
New Camera Support
When a new camera is released, standardized formats such as JPEG, TIFF and DNG are supported immediately. Proprietary raw file formats are not standardized, so they must be individually added in a Lightroom release. Most cameras are supported within 2-3 months of their release. Raw file format support has been added in this release for:
Apple iPad Pro (11-inch) (2nd generation) – preliminary support
Apple iPad Pro (12.9-inch) (4th generation) – preliminary support
Apple iPhone SE (2020 version)

Click to view the full list of supported cameras
New Lens Profiles
Many compact and mirrorless cameras have built-in lens profiles, but other cameras use lens profiles to correct for lens defects such as barrel/pincushion distortion and vignetting. New profiles are added with each Lightroom release. Click here for the full list of available Adobe Lens Profiles.
Bug Fixes
As always, the engineers have been working hard to fix bugs. Adobe only publishes the ones that were reported by users:
If you find a bug, click here to learn how to report it to Adobe.
How do I update?
To update, go to Help menu > Updates or click the Update button in the CC app. The update servers take a while to push the updates around the world, to avoid overloading the servers. You can also open the Creative Cloud app, click Update on the left, then click the … icon (top right) and Check for Updates to give it a nudge. To update on mobile, visit the App Store (iOS) / Play Store (Android).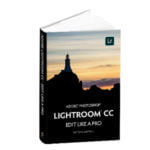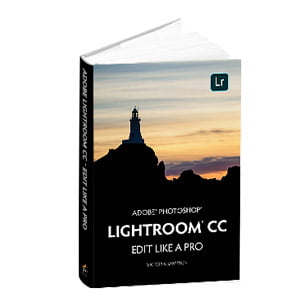 Is the book updated?
The eBooks for Adobe Lightroom – Edit Like a Pro are already updated for these changes, and can be downloaded immediately after purchasing. If you already have a current Lightroom Cloud Premium Membership, the updated eBooks are available for download in your Members Area.