The Lightroom cloud ecosystem has been updated today, with updates for Windows & Mac (3.2) and iOS & Android (5.2). (Lightroom Classic has also been updated.)
Split View (iOS)
Split View is now supported, so you can run another application in a second window on the screen at the same time as Lightroom.
Import Presets (Android)
On Android, Profiles & Presets can now be imported directly into the mobile app.
Export
Export now supports DNG as an export format on Windows/Mac/iOS. (It was already supported on Android.)
On Windows / Mac, you can now set the export dimensions as a combination of inches/cm and PPI, instead of having to calculate the pixel dimensions yourself.
Shared Albums
When adding photos to an album owned by another Lightroom user, Lightroom asks which of your metadata you wish to include.
New Camera Support
When a new camera is released, standardized formats such as JPEG, TIFF and DNG are supported immediately. Proprietary raw file formats are not standardized, so they must be individually added in a Lightroom release. Most cameras are supported within 2-3 months of their release. Raw file format support has been added in this release for:
Canon EOS-1Dx Mark III
Huawei

Mate 30 Rear Main Camera
Mate 30 Rear Telephoto Camera
Mate 30 Rear Wide Camera
Mate 30 Pro Rear Main Camera
Mate 30 Pro Rear Telephoto Camera
Mate 30 Pro Rear Wide Camera

LEICA M10 Monochrom
LG

G8 ThinQ Front Camera
G8 ThinQ Rear Main Camera
G8 ThinQ Rear Wide Camera
V50s ThinQ Front Camera
V50s ThinQ Rear Main Camera
V50s ThinQ Rear Wide Camera

Nikon
OnePlus

7T Front Camera
7T Rear Main Camera

Phase One IQ4 150MP (Preliminary)
Click to view the full list of supported cameras
New Lens Profiles
Many compact and mirrorless cameras have built-in lens profiles, but other cameras use lens profiles to correct for lens defects such as barrel/pincushion distortion and vignetting. New profiles are added with each Lightroom release. Click here for the full list of available Adobe Lens Profiles.
Bug Fixes
As always, the engineers have been working hard to fix bugs. Adobe only publishes the ones that were reported by users:
If you find a bug, click here to learn how to report it to Adobe.
How do I update?
To update, go to Help menu > Updates or click the Update button in the CC app. The update servers take a while to push the updates around the world, to avoid overloading the servers. You can also open the Creative Cloud app, click Update on the left, then click the … icon (top right) and Check for Updates to give it a nudge. To update on mobile, visit the App Store (iOS) / Play Store (Android).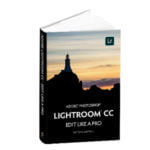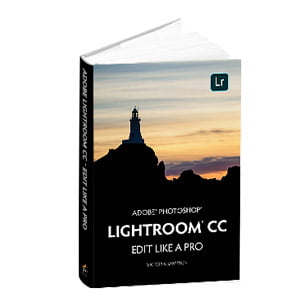 Is the book updated?
The eBooks for Adobe Lightroom – Edit Like a Pro are already updated for these changes, and can be downloaded immediately after purchasing. If you already have a current Lightroom Cloud Premium Membership, the updated eBooks are available for download in your Members Area.