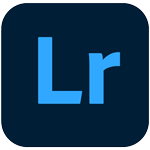 The Lightroom cloud ecosystem has been updated today, with updates for Windows & Mac (3.0), iOS & Android (5.0) and Web. (Lightroom Classic has also been updated.)
Updated System Requirements
On Windows 10 (64-bit), you must be running Version 1809 or later. To use GPU acceleration, your graphics card and driver must support DirectX 12 and have at least 2Gb VRAM.
On macOS, you need 10.13 High Sierra or later to run Lightroom 3.0. To benefit from GPU acceleration, you need macOS 10.14.5 or later and a computer than supports Metal and have at least 2Gb VRAM.
On iOS, you need to be running iOS 12.3 or later on a recent iPhone, iPad or iPod.
Android devices minimum specification hasn't changed.
Save / Export Options
One of the most popular feature requests for the Lightroom cloud ecosystem has been the ability to set additional export options, such as TIFF file format, JPEG quality settings and file renaming. These are now available on Windows, Mac and Android, and should be available on iOS before too long.
Custom sort order
Finally! You can now sort photos into a Custom Sort Order on the desktop just as you can on mobile devices.

iOS copy / paste
To improve workflow efficiency, you can now copy and paste develop settings to multiple photos on iOS. This is already available on Android.
Connect to Blurb and White House Custom Color (WHCC)
Blurb is a well-known photobook company who print and ship high quality books to photographers worldwide. WHCC, or White House Custom Color, is a US-based online lab that produces photographic prints and other photo products.
With your permission, both Blurb's BookWright design software and WHCC's online ordering system, can automatically access the photos stored in your Lightroom cloud without you saving a separate copy.
Fill Edges for Panorama Merge
Previously, any missing edges caused by creating a panoramic photo would need either cropping or use of Boundary Warp. Now there's an additional option, a checkbox called Fill Edges, which works similarly to the Content-Fill Aware in Photoshop.

Migration from Elements
There is now a tool to migrate from Photoshop Elements 2019 / 2020.
Searching metadata
A new search pop-up helps you remember the metadata search facets.

Drag / drop photos import
You can now drag and drop photos from Explorer / Finder to import new photos on Windows / Mac.
Shift key when rating
Holding down Shift when flagging or star rating now automatically advances to the next photo.
New Camera Support
When a new camera is released, standardized formats such as JPEG, TIFF and DNG are supported immediately. Proprietary raw file formats are not standardized, so they must be individually added in a Lightroom release. Most cameras are supported within 2-3 months of their release. Raw file format support has been added in this release for:
Apple

Apple iPhone 11
Apple iPhone 11 Pro
Apple iPhone 11 Pro Max

Fuji
HUAWEI

HUAWEI Honor 20 Pro Rear Main Camera
HUAWEI Honor 20 Pro Rear Telephoto Camera
HUAWEI Honor 20 Pro Rear Wide Camera
HUAWEI P30 Rear Main Camera
HUAWEI P30 Rear Telephoto Camera
HUAWEI P30 Rear Wide Camera
HUAWEI P30 Pro Rear Main Camera
HUAWEI P30 Pro Rear Telephoto Camera
HUAWEI P30 Pro Rear Wide Camera

Nikon

Nikon Z 50 (Preliminary support)

Panasonic
Sony

Sony A6100 (ILCE-6100)
Sony A6600 (ILCE-6600)
Sony A7R IV (ILCE-7RM4)
Sony RX100VII (DSC-RX100M7)

Click to view the full list of supported cameras
New Lens Profiles
Many compact and mirrorless cameras have built-in lens profiles, but other cameras use lens profiles to correct for lens defects such as barrel/pincushion distortion and vignetting. New profiles are added with each Lightroom release. Click here for the full list of available Adobe Lens Profiles.
Bug Fixes
This is a major update so lots of work was put into the new features but it did also include bug fixes. Adobe only publishes the ones that were reported by users:
If you find a bug, click here to learn how to report it to Adobe.
How do I update?
To update on the desktop, go to Help menu > Updates or click the Update button in the CC app. The update servers take a while to push the updates around the world, to avoid overloading the servers. You can also open the Creative Cloud app, click the … icon (top right) and select Check for Updates to give it a nudge. To update on mobile, visit the App Store (iOS) / Play Store (Android).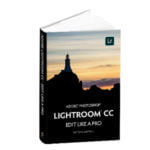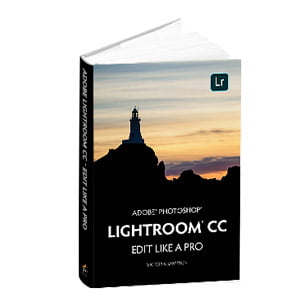 Is the book updated?
The eBooks for Adobe Lightroom – Edit Like a Pro are already updated for these changes, and can be downloaded immediately after purchasing. If you already have a current Lightroom Cloud Premium Membership, the updated eBooks are available for download in your Members Area.