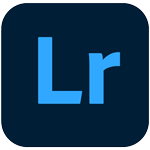 The Lightroom cloud ecosystem has been updated today, with updates for Windows & Mac (2.4), iOS & Android (4.4) and Web. (Lightroom Classic has also been updated.)
Deleted Photos (Windows/Mac/iOS/Android)
The Deleted Photos view, which was added to the web interface in May, is now also available on the desktop and mobile apps. Deleted photos are put in the trash for 60 days before being permanently deleted. If you have a current subscription, you can restore photos from any device, as long as they've finished uploading. Free accounts can only restore photos on the device used to delete them.
Batch Metadata Editing (Android)
In addition to syncing edits to multiple photos, which was added in the last release, you can now change the Title, Caption, Copyright, Star Rating and Flag on multiple photos at once, as you can on the desktop. This isn't available on iOS yet, but Adobe's confirmed they're working on it.
Additional Search Facets (iOS/Android)
Additional search facets are now available on mobile (already available on the desktop), including focal length:, type: and depth map: The full list of available facets can be found on page 103 of the August 2019 release of Edit Like a Pro.
Video Support (Android)
Finally! Videos can now be added and viewed on Android. They can't be saved back to the device yet, although there is a workaround using a web browser.
Activity View (Android)
The Activity View is now available on Android devices (already available on iOS), allowing you to view and add likes and comments to shared web galleries directly in the app.
Web Share Filtering Options (Windows/Mac/iOS/Android)
In previous releases, you could filter the photos to share only those with a certain number of stars, or only the flagged photos. This filtering is being removed, due to some upcoming changes, so you can no longer set filters for new shared albums. There's a yellow warning icon to alert you to affected galleries, but you don't need to do anything, as Lightroom will maintain the privacy of previously-filtered photos.
New Camera Support
When a new camera is released, standardized formats such as JPEG, TIFF and DNG are supported immediately. Proprietary raw file formats are not standardized, so they must be individually added in a Lightroom release. Most cameras are supported within 2-3 months of their release. Raw file format support has been added in this release for:
Canon PowerShot G5 X Mark II
Canon PowerShot G7 X Mark III
Hasselblad X1D II 50C
Leica V-Lux 5
Panasonic LUMIX DC-GX880
Click to view the full list of supported cameras
New Lens Profiles
Many compact and mirrorless cameras have built-in lens profiles, but other cameras use lens profiles to correct for lens defects such as barrel/pincushion distortion and vignetting. New profiles are added with each Lightroom release. Click here for the full list of available Adobe Lens Profiles.
Bug Fixes
As always, the engineers have been working hard to fix bugs. Adobe only publishes the ones that were reported by users:
If you find a bug, click here to learn how to report it to Adobe.
How do I update?
To update on the desktop, go to Help menu > Updates or click the Update button in the CC app. The update servers take a while to push the updates around the world, to avoid overloading the servers. You can also open the Creative Cloud app, click the … icon (top right) and select Check for Updates to give it a nudge. To update on mobile, visit the App Store (iOS) / Play Store (Android).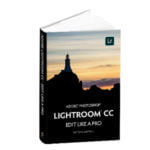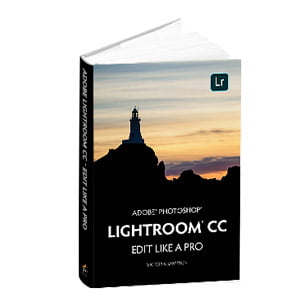 Is the book updated?
The eBooks for Adobe Lightroom – Edit Like a Pro are already updated for these changes, and can be downloaded immediately after purchasing. If you already have a current Lightroom Cloud Premium Membership, the updated eBooks are available for download in your Members Area.