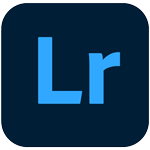 The Lightroom cloud ecosystem has been updated today, with HUGE updates for Windows & Mac (2.3), iOS & Android (4.3) and Web. (Lightroom Classic has also been updated.)
Missing CC's
The first thing you'll notice is the CC's have gone missing from the names of all of the Creative Cloud apps. This is not a Lightroom-specific change. Since all of the apps are now part of the Creative Cloud, the extra letters are redundant.
This means the apps are now simply called Lightroom (the family of apps that stores your photos in the cloud) and Lightroom Classic (the traditional folder-based desktop app). Confused? Don't worry, we're adding the icons to new posts and books as they're released, so just look out for the curved/square corners and different colors on the icons.
Texture Slider (Windows/Mac/iOS/Android/Web)
The big news in this release is the brand new Texture slider, which is available in all of the Lightroom apps as well as in the Camera Raw plug-in.
Moved in a positive direction, it enhances medium size details in a photo, giving a three-dimensional appearance without affecting the overall contrast or increasing noise. It's particularly good for landscapes, nature photography, and B&W photography.
In the opposite direction, it smoothes skin while retaining the skin's texture, giving a much more natural result than negative Clarity or Sharpening.
Cloud Trash (Web)
Previous versions of Lightroom issued a scary warning when you deleted photos, saying that they would be immediately deleted from the cloud and all of the Lightroom apps. It was far too easy to accidentally delete the only copy of your photos. Worry no more!
As long as the photos have finished syncing to the cloud, they'll be moved to a Deleted album for 60 days. This is similar to the Trash folder on web email services like Gmail, Hotmail and Yahoo.
To restore accidentally deleted photos, visit https://lightroom.adobe.com/, sign in and select the Deleted album. Select the photos and then click the Undo/Restore button.
Private Web Galleries (Windows/Mac/iOS/Android/Web)
Until now, shared web galleries could be viewed by anyone with the link. With this release, if you want to share photos privately, you can now set the gallery permissions to only allow invited guests. You choose who to invite, Lightroom sends them an email, they click the link in the email and sign in with their Adobe ID (or Google/Facebook login) to access the gallery. Even safer than password protection!
These invited guests can also upload photos to your album if you set their gallery membership to Can Contribute. For example, if you're the designated photographer at a family event, you may invite family members to upload their photos to the shared album, so the whole family can enjoy them.
Defringe (Windows/Mac)
While the Remove Chromatic Aberration checkbox can only remove lateral chromatic aberration, the new Defringe sliders can remove purple/green fringing regardless of its cause. Defringe is also now available in the Selective Editing tools, where it can removing fringing of any color.
Batch Editing (Android)
By popular demand, you can now paste edit settings to multiple photos using your Android phone or tablet! It's not available on iOS yet, but hopefully soon…
Interactive Tutorials (iOS/Android)
There's a new Home view on the iOS phone/tablet and Android phone apps, which houses a series of interactive tutorials for those new to photo editing. Rather than simply watching tutorial videos, it allows you to follow the instructions directly within the Lightroom app, so you can see the result of each slider movement.
New Camera Support
When a new camera is released, standardized formats such as JPEG, TIFF and DNG are supported immediately. Proprietary raw file formats are not standardized, so they must be individually added in a Lightroom release. Most cameras are supported within 2-3 months of their release. Raw file format support has been added in this release for:
Canon EOS 250D (EOS Rebel SL3, EOS 200D II, EOS Kiss X10)
Canon EOS RP
Google Pixel 3 Front Standard Camera
Google Pixel 3XL Front Standard Camera
Google Pixel 3 Front Wide Camera
Google Pixel 3 XL Front Wide Camera
HMD Global Nokia 9 PureView
LG V40 ThinQ
Panasonic LUMIX DC-FZ1000M2 (DC-FZ10002)
Panasonic LUMIX DC-S1
Panasonic LUMIX DC-S1R
Panasonic LUMIX DC-ZS80 (DC-TZ95, DC-TZ96, DC-TZ97)
RICOH GR III
RICOH THETA Z1
Sony A6400 (ILCE-6400)
Sony RX0 II (DSC-RX0M2)
Click to view the full list of supported cameras
New Lens Profiles
Many compact and mirrorless cameras have built-in lens profiles, but other cameras use lens profiles to correct for lens defects such as barrel/pincushion distortion and vignetting. New profiles are added with each Lightroom release. Click here for the full list of available Adobe Lens Profiles.
Bug Fixes
As always, the engineers have been working hard to fix bugs. Adobe only publishes the ones that were reported by users:
If you find a bug, click here to learn how to report it to Adobe.
How do I update?
To update on the desktop, go to Help menu > Updates or click the Update button in the CC app. The update servers take a while to push the updates around the world, to avoid overloading the servers. You can also open the Creative Cloud app, click the … icon (top right) and select Check for Updates to give it a nudge. To update on mobile, visit the App Store (iOS) / Play Store (Android).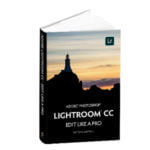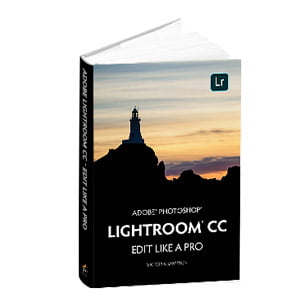 Is the book updated?
The eBooks for Adobe Lightroom – Edit Like a Pro are already updated for these changes, and can be downloaded immediately after purchasing. If you already have a Lightroom Cloud Premium Membership (previously Lightroom CC Premium Membership – yep, we had to rename that too!), the updated eBooks are available for download in your Members Area.