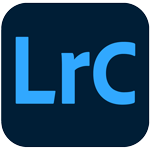 Lightroom Classic 8.4 has been released today. The engineering team has spent this release cycle focusing on performance improvements, including some foundational work that you can't see, as well as the usual bug fixes and new camera/lens support. The entire Lightroom cloud ecosystem has also been updated.
Update – A couple of days on, the release is looking very stable. There's a couple of bugs being reported:
Lower specification GPU's can no longer enable any GPU acceleration, although it worked in 8.3 and earlier. 
Simon Chen (engineer) has this to say: If your OS, GPU card and driver version does not support the DirectX 12/Metal, then the OpenGL based GPU acceleration fallback is no longer available in the latest LrClassic 8.4 release (also applies to ACR 11.4, LrCC 2.4). Although this is recognized as a bug, but the team has planned to drop OpenGL support in the next release. The reason is that some OS vendors have make it public that they will deprecate the OpenGL API soon. Practically, this typically means the bug will show up if you have a Windows 7 OS and/or older version of GPU card or driver. There is currently no known workaround for the bug. The team is investigating possible temporary relief. For the long term, customers are strongly recommended to consider updating your machine to the latest Windows and macOS and GPU drivers to take advantage of the possible GPU performance gain.
There's an issue with HDR/Pano merges on macOS 10.14.6 with earlier LR versions as well as 8.4. This appears to be due to an operating system change, and is being investigated urgently.
Advanced GPU Improvements
Since version 6.0, Lightroom's been able to use the GPU for display visualization – in other words, to improve how quickly pixels are drawn on the screen, especially on high resolution monitors. In this release, Lightroom can also use higher-specification GPUs to speed up image calculations in the Develop module, so when you move a slider, it's much faster to update.
To benefit from these latest enhancements, the minimum graphics card requirements are slightly higher than the basic system requirements. On Windows, you'll need Windows 10, a graphics card with DirectX 12 support, at least 2GB of VRAM and a driver released in the last few months. If you own a Mac, you'll need macOS 10.14 or later (ideally 10.14.5+), and a graphics card with Metal support and at least 2GB of VRAM. The photos also need to be set to Process Version 5 to benefit from these performance enhancements.
Because there are many possible combinations of GPUs, drivers and driver settings, there are some new preference settings. Auto is the default, Off is useful if you get crashes or strange artifacts, and Custom allows you to pick which GPU enhancements to use.
Batch HDR/Panorama Merges
By popular demand, you can now select multiple collapsed stacks and merge them to HDR or Panorama in one go, rather than having to start each merge individually. Real estate photographers rejoice! Combined with Auto Stack by Capture Time, this will be a real timesaver. If there's more than one stack selected, it bypasses the dialog and uses the last-used settings, just like the existing headless shortcut. It's also smart enough to skip any loose photos in the selection.
Book Auto-Create Cell
Dragging a photo from the Filmstrip onto an empty space on a page now automatically creates a cell for the photo.
Export as PNG
After many years of feature requests, PNG format has been added to the export options! PNG is primarily used on the web, particularly for graphics or images with transparency.
Color Labels for Collections
In Lightroom 7.4, we gained the ability to add color labels to folders, and in 8.4, they can now be added to collections, smart collections and collection sets too. They're useful for marking workflow progress and highlighting the most important folders.
The folder/collection color labels can now be given different names to the image labels, so red labels on images might mean they're HDR images, but a blue collection may mean it needs editing.
Filmstrip Index Numbers
The Grid view thumbnails have displayed an index number since the earliest Lightroom releases, but they're now visible in the Filmstrip too.
New camera support:
Canon PowerShot G5 X Mark II
Canon PowerShot G7 X Mark III
Hasselblad X1D II 50C
Leica V-Lux 5
Panasonic LUMIX DC-GX880
Click to view the full list of supported cameras
Tethering for new cameras:
New lens profiles:
Canon RF

Canon RF 24-240mm F4-6.3 IS USM
Canon RF 28-70mm F2 L USM
Canon RF 35mm F1.8 MACRO IS STM
Canon RF 50mm F1.2 L USM
Canon RF 85mm F1.2 L USM
TAMRON SP 35mm F1.4 Di USD F045
TAMRON 35-150mm F2.8-4.0 Di VC OSD A043
Zeiss Otus 1.4/100 ZE

Nikon F

Nikon NIKKOR 28mm f/2.8 AIS
TAMRON SP 35mm F1.4 Di USD F045N
TAMRON 35-150mm F2.8-4.0 Di VC OSD A043N
Zeiss Otus 1.4/100 ZF.2

Sony FE

SIGMA 35mm F1.2 DG DN A019
SIGMA 45mm F2.8 DG DN C019
Sony FE 200-600mm F5.6-6.3 G OSS
Sony FE 200-600mm F5.6-6.3 G OSS + 1.4X Teleconverter
Sony FE 200-600mm F5.6-6.3 G OSS + 2X Teleconverter
Sony FE 600mm F4 GM OSS
Sony FE 600mm F4 GM OSS + 1.4X Teleconverter
Sony FE 600mm F4 GM OSS + 2X Teleconverter
Tokina FíRIN 100mm F2.8 FE AF MACRO

Click here for the full list of available Adobe Lens Profiles
Bug fixes:
There are loads of bug fixes, but Adobe only publishes the ones that were reported by users:
If you find another bug, click here to learn how to report it to Adobe.
How do I update?
To update, go to Help menu > Updates or click the Update button in the CC app. The update servers take a while to push the updates around the world, to avoid overloading the servers. You can also open the Creative Cloud app, click the … icon (top right) and select Check for Updates to give it a nudge.
Is the book updated?
The eBooks for Adobe Lightroom Classic – The Missing FAQ are already updated for these changes, and can be downloaded immediately after purchasing. If you're already a Lightroom Classic Premium Member, the updated eBooks are available for download in your Members Area.