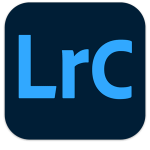 The Quick Develop panel in the Library module looks a bit basic, doesn't it! Many ignore it, going straight to the Develop Module for editing. But Quick Develop is a hidden gem! Why?
Auto Tone
First, it makes the Auto Tone button easily accessible. This has improved immensely from the early versions of Lightroom. While you will, of course, want to work on your own edits, it can be handy to quickly adjust your newly imported photos to make culling easier, before spending time on your detailed edits.
Select all of the photos in Grid view and hit Auto Tone to apply auto adjustments to all of the selected photos.
Update settings on multiple photos
But the second use is perhaps the most helpful. Have you ever edited a series of photos, then felt they all need exposure increased slightly? Or wanted to brighten the shadows slightly more on all of the photos?
You could use Synchronize Settings, but that would move the sliders of the selected photos to the same fixed value as the active (most-selected) photo. Instead, you need relative adjustments, relative to their current settings. This is where Quick Develop comes in!
Select the photos and make sure you're viewing the Grid view, so that your changes apply to all selected photos.
By default, Quick Develop is collapsed, so only a few of the buttons are available. Click the disclosure triangles to expand the full panel, then press the buttons to adjust the sliders.
The double-arrow buttons move in large increments, and the single-arrow buttons move in smaller increments. For even smaller adjustments, hold the Shift key while pressing the single-arrow buttons. Sharpening and Saturation don't have buttons of their own, but they appear when you hold down the Alt key (Windows) / Opt key (Mac).
If some of the buttons are unavailable, your selected photos may include a video or a mix of process versions.
Just as a final note, if you are a current Lightroom Classic subscriber and ever decide to end your subscription, Quick Develop still remains available to use. For more details check our blog What happens to my photos if I cancel my Adobe subscription?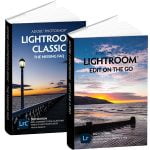 For extensive information on Lightroom Classic, see Adobe Lightroom Classic – The Missing FAQ.
If you have the Photography Plan, then as well as Classic you have access to the Lightroom cloud ecosystem including the mobile apps and web interface. For more information on these apps, see Adobe Lightroom – Edit on the Go.
Note: purchase of these books includes the first year's Classic or cloud-based Premium Membership (depending on the book purchased), giving access to download the latest eBook (each time Adobe updates the software), email assistance for the applicable Lightroom version if you hit a problem, and other bonuses.
We also have a special bundle offer for the two books. This includes Premium Membership for the first year as described above for the whole Lightroom family!