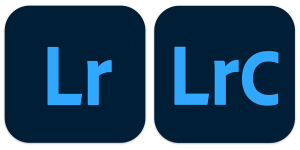 2023 already! How do you update your copyright in Lightroom? Here's the simple steps.
It's so easy to forget this as the year only changes – well, once a year! So, if you automatically add your dated copyright when importing photos, did you remember to update your copyright preset? Here's a quick tutorial on how to fix the date in your copyright preset for all of the different Lightroom versions:
Lightroom Classic & Lightroom 1-6
At the top of the Metadata panel, select Edit Presets from the Preset pop-up.
Select your Copyright preset from the pop-up at the top of the dialog.
Type your chosen copyright in the Copyright field. In many countries, that will be © [year of first publication] [your name], for example, © 2023 Paul McFarlane.
Select Update Preset from the pop-up at the top of the dialog.
Click Done to close the dialog.
Don't forget to select it in the Apply During Import panel in the Import dialog!
Tip: To add a © symbol in the Copyright field, hold down Alt while typing 0 1 6 9 on the number pad (Windows) or type Ctrl-Alt-C (Windows) / Opt-G (Mac).
Lightroom Desktop (cloud-based)
Open Lightroom's Preferences, which are found under the Edit menu (Windows) / Lightroom menu (Mac). Select the Import tab and click in the Copyright field to update the contents.
Lightroom Mobile (cloud-based)
Open Lightroom's preferences using the App Settings cog (iOS) / hamburger menu (Android), then go to the Import menu. Tap in the copyright field to update the contents.
Updating Existing Photos on the Desktop
What about photos shot in 2023 that you've already imported? Select them in Grid view on a desktop app, make sure it's set to Selected Photos in the Metadata panel. Then type the correct copyright in the Metadata panel (Lightroom Classic, Lightroom 6 or earlier – shown left) or in the Info panel (Lightroom cloud-based desktop – shown right).
And that's it! You're done with updating Copyright for another year!
Originally published in 2022, updated for 2023.
For extensive information on Lightroom Classic, see Adobe Lightroom Classic – The Missing FAQ.
If you have the Photography Plan, then as well as Classic you have access to the Lightroom cloud ecosystem including the mobile apps and web interface. For more information on these apps, see Adobe Lightroom – Edit Like a Pro.
Note: purchase of these books includes the first year's Classic or cloud-based Premium Membership (depending on the book purchased), giving access to download the latest eBook (each time Adobe updates the software), email assistance for the applicable Lightroom version if you hit a problem, and other bonuses.
We also have a special bundle offer for the two books. This includes Premium Membership for the first year as described above for the whole Lightroom family!