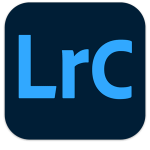 Have you been tripped up by one of our top support questions? Here's the solutions and some tips to avoid them becoming a disaster!
We thought we'd review some of the most common issues people report or ask for assistance on. We won't just tell you what they are and point you to the answers, but also look at some preventative steps so that if you hit one of them, recovery is easier.
Have you experienced one of these issues? Have you got the steps in place to make it easier to recover if you do hit one?
My photos are missing!
The top issue can be triggered a few different ways. The most common are:
Photos moved in Windows Explorer / Finder rather than Lightroom – so Lightroom then can't find them.
Disk assignment letter or name changed (common with Windows if the OS changes the drive letter).
Disk failure, so photos now sit on another disk.
To fix it, you have to know where to find the photos, and either put them back where Lightroom expects or tell Lightroom where they are now. Here's the blog that explains how:
But are there things you can do to minimize the effort required when it happens? Yes.
Run Library menu > Find All Missing Photos periodically (we do it monthly). This creates a special collection in the Catalog panel. You can track down any missing photos while you still have a chance at remembering what went wrong!
Keep a record of where your photos and catalogs are located (see also Backups below).
How do I go back to a previous catalog?
Why might you want to? A couple of common reasons:
A catalog has become corrupted (almost always due to a hardware error).
You made a major change and lost a lot of work (for example, deleted thousands of keywords by mistake, or synchronized an edit over hundreds of photos, then closed the catalog before realizing, meaning you couldn't undo it).
Going back to a previous catalog is fairly easy and we look at it in this blog post:
What can you do to minimize the pain of going back though?
Ensure you let Lightroom run regular backups. We're still shocked how often someone has a problem and it's been some months since they ran a backup. Depending on how many photos you regularly import and edit, the longer between backups the more work you will lose.
Run the Test Integrity and Optimize options regularly – every time you backup is good, as this will give early detection if there's some corruption.
Ensure your backups are on a different disk to your catalog. If the cause of a corruption is a disk issue, or you lose your catalog in a disk crash, you have somewhere to go back to.
Which files should I backup?
Okay, people don't actually ask this question, usually it's after something has gone wrong and they ask 'which files should I have been backing up?' – and the results of not getting it right can be devastating!
We keep this blog updated as locations change in Lightroom, check it out – it's surprising just how many things need to be backed up!
What preventative steps can you take? There are a few things so you don't get any nasty surprises when you come to need something restored.
Run through the backup list and document where you're storing the backups too.
Ensure the backups are stored on a different disk. This way you're covered if the main disk fails.
Automate the backups so they are run regularly – but also have a procedure in place to ensure the backup schedule is running. Personally we use Chronosync for Mac, which gives both scheduling and error reporting by email. Vice Versa is a similar software on Windows.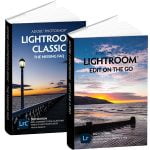 For extensive information on Lightroom Classic, see Adobe Lightroom Classic – The Missing FAQ.
If you have the Photography Plan, then as well as Classic you have access to the Lightroom cloud ecosystem including the mobile apps and web interface. For more information on these apps, see Adobe Lightroom – Edit on the Go.
Note: purchase of these books includes the first year's Classic or cloud-based Premium Membership (depending on the book purchased), giving access to download the latest eBook (each time Adobe updates the software), email assistance for the applicable Lightroom version if you hit a problem, and other bonuses.
We also have a special bundle offer for the two books. This includes Premium Membership for the first year as described above for the whole Lightroom family!