Joshua posted on the feature request forum earlier this week, asking for a new feature that could "adjust the time for [a group of photos] down to the minute and second instead of just the hour."
The good news is Lightroom can already do that! The wording in the Edit Capture Time dialog does make it sound like it will set all of the selected photos to the same date and time, but don't worry, it's smarter than that.
The 'Adjust to a specified date and time' option adjusts the active photo (the one in the thumbnail) to the time you choose, and adjusts any other selected photos by the same increment.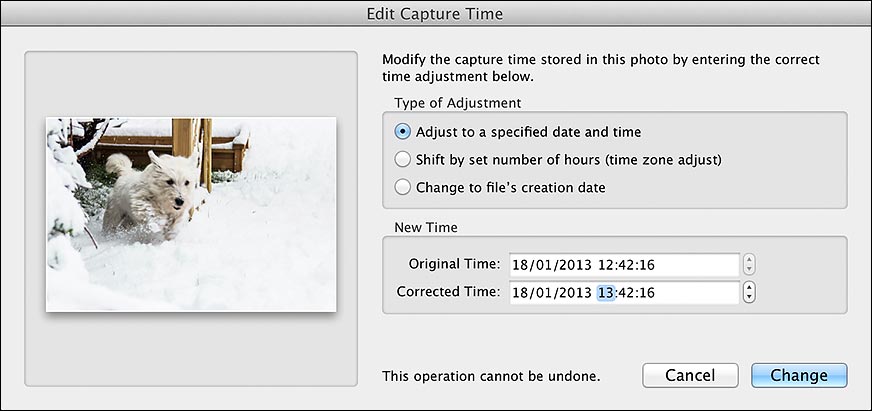 Let's try an example. (If you haven't used Edit Capture Time before, you'll find more detailed instructions here.) Imagine you have 3 photos selected. The middle one (photo 2) is the active photo, surrounded by the lightest grey border, and displayed as the thumbnail in the Edit Capture Time dialog. That photo is currently set to 12:14, shown in the Original Time field, but you know that it should have been set to 16:26, so you update the Corrected Time field. When you press Change, the other selected photos will also have 2 hours and 12 minutes added on to their individual capture times, with the resulting capture times shown in the dialog below.
The same principles can be applied for changes in Daylight Savings Time or time zone adjustments, although the 'Shift by a set number of hours' option is easier if you're moving by whole hours.
In many parts of the world, Daylight Saving Time ended within the last couple of weeks.  Have you remembered to update the clock on your camera yet?