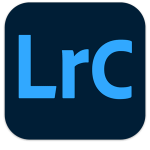 Update 4 May 2022 – Tandem Vault has been rebranded as MediaGraph.io.
A couple of weeks ago, Victoria had the chance to catch up with Peter Krogh. He's one of the world's foremost authorities on Digital Asset Management, and you probably recognize his name as the author of The DAM Book. They've worked together on Lightroom for years, so she was excited to see what he's been working on recently.
Peter is now the head of product at Tandem Vault, which is a cloud-based DAM for corporate and institutional media files. You can see Peter's DAM experience shining through, with advanced metadata search capabilities that Lightroom users can only dream of!
It integrates with multiple Lightroom catalogs, so each individual company photographer can maintain their own Lightroom catalog and then send their photos up to the TV cloud for others to access.
Peter said "I saw this again and again, a company's photo collection would be nicely organized in one or more Lightroom catalogs. But the photographer had no way to show that to the rest of the company. And while the files could be exported to a company DAM, no DAM had the ability to display all the metadata properly. So we built one. And then we added even more cool stuff."
If you're managing a company or organization's library of images and video files with Lightroom, it would be well worth a look. Having enjoyed a tour, Victoria was expecting it to be very expensive. However with the prices starting at $99 a month, it's within the reach of smaller companies, and fully scalable for the largest organizations.
If you're interested in learning more, there's a great video of the Lightroom integration at https://vimeo.com/661323326  You can get a demo or start a trial account, at https://www.mediagraph.io/
For extensive information on Lightroom Classic, see Adobe Lightroom Classic – The Missing FAQ.
If you have the Photography Plan, then as well as Classic you have access to the Lightroom cloud ecosystem including the mobile apps and web interface. For more information on these apps, see Adobe Lightroom – Edit Like a Pro.
Note: purchase of these books includes the first year's Classic or cloud-based Premium Membership (depending on the book purchased), giving access to download the latest eBook (each time Adobe updates the software), email assistance for the applicable Lightroom version if you hit a problem, and other bonuses.
We also have a special bundle offer for the two books. This includes Premium Membership for the first year as described above for the whole Lightroom family!