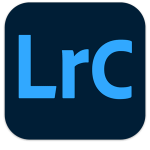 If you're on Windows, you may have spotted this new error message since 11.5's release.
The error says "The following known issues were identified on this device. If you continue with the known issues, you may experience degraded performance with video files and instability… The current version of your Intel [or Nvidia] display driver may cause performance and stability issues. It is strongly recommended that you update to driver version [*]."
This message is also showing on computers that have integrated graphics, even if you usually use a dedicated graphics card in Lightroom. For example, Intel HD Graphics 4600 is coming up frequently in reports.
Update the Drivers
The way to get rid of the message is simple… update all of the graphics drivers, even if they're for integrated graphics that you don't usually use.
Windows Update is traditionally quite conservative about the driver updates it offers automatically, so to get rid of the message, you may need to go to the manufacturer's website to download a more recent driver. Adobe recommends doing a clean installation of drivers where possible (scroll down to solution 4 on that page). Here's the main manufacturer's links:
If your GPU is getting along in age, it's very possible that the manufacturer no longer provides driver updates, in which case the best you can do is ignore the message.
For extensive information on Lightroom Classic, see Adobe Lightroom Classic – The Missing FAQ.
If you have the Photography Plan, then as well as Classic you have access to the Lightroom cloud ecosystem including the mobile apps and web interface. For more information on these apps, see Adobe Lightroom – Edit Like a Pro.
Note: purchase of these books includes the first year's Classic or cloud-based Premium Membership (depending on the book purchased), giving access to download the latest eBook (each time Adobe updates the software), email assistance for the applicable Lightroom version if you hit a problem, and other bonuses.
We also have a special bundle offer for the two books. This includes Premium Membership for the first year as described above for the whole Lightroom family!