Adobe Lightroom (cloud service) – Free Quick Start eBook
$0.00
Description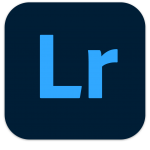 Whether you're just getting started with the cloud-based Lightroom ecosystem, or you've been learning for a while, you'll love this FREE Lightroom eBook.
This free introductory eBook is designed to help you get started with the cloud-based Lightroom ecosystem, whether you're using Windows, macOS, iOS and Android.  Topics include:
INTRODUCTION

The Lightroom Family Workflow

GETTING STARTED

Installing Lightroom on the Desktop
Installing the Mobile Apps
The Lightroom Workspace (Windows/ Mac)
The Lightroom Workspace (iOS/ Android)
Lightroom on the Web

ADDING PHOTOS & VIDEOS

Finding Your Existing Photos
Adding Photos on the Desktop
Adding Photos on iOS/Android
Capturing Photos using the Lightroom Camera
Syncing with the Cloud

VIEWING & ORGANIZING

Viewing photos (Windows/Mac)
Viewing photos (iOS/Android)
Grouping Photos in Albums
Flagging or Star Rating Photos
My Desktop Rating Workflow
Searching for Photos
Identifying People

EDITING PHOTOS

The Editing Tools (Windows/Mac)
The Editing View (iOS/Android)
Editing Workflow
Analyzing the Image
Cropping & Straightening Photos
Selecting Your Look using Profiles & Presets
Editing Using Sliders
Fixing Light and Color
Selective Editing
Retouching Distractions
Example 1 – Sunset at Steephill Cove
Example 2 – Sunny Coast
Example 3 – The Guy On The Steps

SAVING & SHARING PHOTOS

Saving Photos
Sharing Photos on Social Media
Sharing Web Galleries
When you're ready to learn more, you can upgrade to Adobe Lightroom CC – Edit Like a Pro, which is written in the same style. It's updated more frequently, and goes into much greater detail on Lightroom's features, as well as teaching you to edit your photos like a professional photo editor.
Download Your Copy
These eBooks are yours to download absolutely FREE when you sign up for a free account. Don't worry, I won't share your email address with anyone else, and there's no obligation to buy anything.
Already a member? Log in and visit the Free Membership Downloads page to download your Quick Start eBooks.
Additional information