Adobe Lightroom – Edit on the Go
From $30.95
Paperback and eBooks updated for the latest October 2023 release. eBooks are available for immediate download.
Description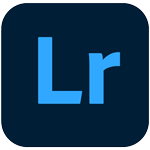 Adobe Lightroom (cloud-based) uses the Adobe Cloud ecosystem to synchronize photos from mobile phones, tablets and desktop. It provides a powerful tool to edit and share photos and memories. But how does it all work? How do professionals approach editing their photos? Why do they look so good? How can you share them easily with friends and family?
Unique Feature – stay up-to-date
Most books on Lightroom are out-of-date within a couple of months when the next version is released. Adobe Lightroom – Edit on the Go is different – the eBooks are updated every time Adobe updates the software, so you can always have the latest information! Included in your book purchase is one year's Cloud Premium Membership, which gives you access to eBook updates, email assistance, and more – see below for the details and terms.
About the Book
Adobe Lightroom – Edit on the Go is primarily focused on editing your photos and making the best use of the whole Lightroom Cloud ecosystem. It includes details on how to do so on the Lightroom Mobile, Lightroom Desktop apps, and the Lightroom Web interface. (If you use the traditional folder-based Lightroom Classic version, please see our book Adobe Lightroom Classic – The Missing FAQ.)
It's written in simple concise english that's easy to read and understand, even if you're new to photography.
There are lots of annotated screenshots and diagrams so it's quick to pick up information.
You'll learn to analyze a photo like a pro, saving you hours of frustration.
You'll understand WHY to do things, instead of just following recipes.
You'll figure out what the sliders are doing behind the scenes, so even more experienced photo editors can benefit.
You'll learn how to use sliders together, instead of in isolation, so you can get the optimal result.
You'll start to develop your own style of photo editing, rather than copying someone else's.
You'll save time searching the web for information that turns out to be written for the "old" Lightroom Classic instead of your version.
You'll save money instead of buying presets that are never quite right.
You'll develop the confidence to try new things.
Your photos will look so much better, you'll be excited to share them with the world.
You'll have all the latest Lightroom (Cloud) information at your fingertips, whether you're using iOS, iPadOS, Android, Windows, Mac, or Web  apps.
Adobe Lightroom – Edit Like a Pro has been rebranded Adobe Lightroom – Edit on the Go.
October 2023 – It's been 5 years since the first edition of our book Edit Like a Pro, covering the whole Adobe Cloud ecosystem, was released, so it was time for a significant rewrite! In that time, we've learned a lot about how different devices are used in people's workflows. Since mobile apps are the most popular in the cloud ecosystem, and many Lightroom Classic users also use Lightroom Mobile, we've shifted the book's focus: the mobile instructions are now listed first, followed by the desktop instructions. Of course, our focus on editing hasn't changed. When the book was first released, the editing tools were limited to the basics, but now, all of the advanced editing tools are available. The updated paperback will be going to press shortly and we anticipate shipping in early November.
What does it cover?
In Adobe Lightroom – Edit on the Go, we walk you through a full Lightroom cloud-based workflow, including:
How to add your photos to Lightroom from your phone, tablet, desktop, or laptop, so you don't have to wait until you get home.
How to sync with the cloud, so your photos are available everywhere, but also how to safely back them up and how to minimize bandwidth.
How to quickly organize your photos so you can find them again later, without having to spend hours managing files.
How to pick your best photos without agonizing over your decisions.
How to search for specific photos, even if you haven't spent time adding metadata.
How to analyze a photo from a technical and an artistic point of view, so you know exactly what you need to change to make your photos look stunning.
How each of Lightroom's editing sliders and tools work behind the scenes, when you'd use each slider, and how they interact with each other, so you can pick the right tool for the job.
Step-by-step image transformations based on amateur photos captured in imperfect light, that we can all relate to.
How to share your finished photos with the world, whether by email, social media, shared web galleries and more.
The book's designed to be approachable, even if you don't have much photographic or computer experience, but we've included some advanced information for more experienced users too.
Want to get a feel for the style?
Our free Lightroom Quick Start eBook has been written using extracts from Edit on the Go. You can download it free of charge right now.
Is it worth reading?
For many years, the Lightroom Queen books have been among the most popular Lightroom books available. They have almost all 5 star reviews on both Amazon.com and Amazon.co.uk. As far as we know, this is the only book on the Adobe Lightroom cloud ecosystem.
Premium Membership Bonus!
With your book purchase*, you also get a year's access** to our Lightroom (Cloud) Members Area, which includes:
eBook Downloads

You'll have access to all both eBook formats of your book – PDF and reflowable ePub – so you can read in the way that suits you best.

Constantly Updated

Adobe make changes to the software every few months, adding new features and changing existing features. Most books are out of date only a few months after they ship, but with your Premium Membership, you'll have access to free eBook updates in the Members Area.

Bonus Downloads

Image Analysis Worksheet to help you analyze your own photos.
Sample Images so you can follow along with key editing examples.
Keyboard Shortcuts to speed up your workflow.

Priority Email Support

If you can't find the answer to your Lightroom (Cloud) ecosystem question in the book, you can use the Premium Email Support contact form to ask Victoria & Paul personally. That's a bonus money can't buy!

Discounts

You can purchase our other books at a discounted price (automatically applied when logged in).
* To qualify, purchase the Lightroom Edit on the Go eBook only or eBook & Paperback bundle from this website, or register your new (not used) Lightroom Cloud paperback purchased from a third party such as Amazon, or Barnes & Noble.
** Members Area access is valid for 365 days (from date of book purchase if new, or from date of publication if purchased used). You're welcome to extend your complimentary Premium Membership at a low cost so you always have the most up to date information about Lightroom Cloud. A year's Cloud Premium Membership currently costs $13.94 / £9.95 if extended while still active, or $20.95 / £14.95 to restart if it's expired.
First and foremost, this book is based on the cloud-based Lightroom ecosystem for iOS, Android, Web, Windows and Mac, which looks like this:
If you're using the Lightroom cloud-based apps, whether on mobile or on the desktop, you'll love the diagrams, showing exactly how to use each tool, hidden gestures, and how to optimize the space and bandwidth that the apps require.
If you only use the traditional folder-based Lightroom Classic on your desktop, then we have a book on this applications too. Adobe Lightroom Classic – The Missing FAQ covers the current subscription version of Lightroom Classic.
If you like to benefit from the best of both worlds, syncing Lightroom Classic with the Lightroom cloud apps, you'll appreciate having access to both books. Adobe Lightroom Classic – The Missing FAQ focuses on the traditional folder-based desktop app but also discusses how to safely sync with the cloud apps which are covered in Adobe Lightroom – Edit on the Go. Both books are available as a discounted bundle.
Are the eBooks and paperbacks up to date?
The eBooks are updated on release day for each release. The paperback went back to press in October 2023.
As you can imagine, it's impossible to republish the paperbacks every time there's new features, as new features are added to the Lightroom cloud ecosystem every couple of months. The paperbacks are sent to the printers every couple of years, when there's enough changes to warrant purchasing a new paperback.
Additional information
| | |
| --- | --- |
| Format | eBooks only, eBooks and Paperback |
| ISBN (eBook) | 978-1-910381-18-2 |
| ISBN (paperback) | 978-1-910381-19-9 |
| Pages | 456 |
| Paperback Published | 10 October 2023 |