Adobe Lightroom Classic – The Missing FAQ
From $27.95
eBooks updated for August 2020 releases
Description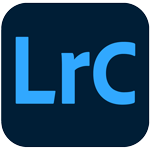 When you have a Lightroom question, where do you look? Do you spend hours searching the web? From now on, you look right here.
About the Book
As the name suggests, Adobe Lightroom Classic – The Missing FAQ is primarily designed as a conversational FAQ-style reference book, giving you the detailed information you need to make informed choices, whether you've been using Lightroom for a few months or a few years. No more pressing buttons without understanding the repercussions!
Unlike most other Lightroom books, this isn't just the theory of how Lightroom's supposed to work, but also the workarounds and solutions for the times when it doesn't behave the way you'd expect.
Who's the book written for?
For less experienced users, the Fast Track weaves its way through the book, with short tutorials that guide you through a simple workflow, allowing you to gain confidence before diving into the more advanced questions. Download my free Quick Start eBook to get a feel for the style.
The book then switches to a conversational question & answer format, going into greater detail for intermediate and advanced users. There are questions ranging from simple ones like how to import photos, to much more in-depth details about how the previews are used and how to create your own camera profiles. Check the Table of Contents and download the first couple of chapters to sample the format.
Is it worth reading?
For many years, the Adobe Lightroom – The Missing FAQ books have been among the most popular Lightroom books available. They have almost all 5 star reviews on both Amazon.com and Amazon.co.uk.
Premium Membership
With your book purchase*, you also get a year's access** to my Lightroom Classic Premium Members Area. The benefits include:
eBook Downloads

You'll have access to the 3 eBook formats of your book – PDF, ePub and Kindle/Mobi – so you can read in the way that suits you best.

Book Updates

Adobe make changes to the software between major releases, adding new features and changing existing features. Most books are out of date only a few months after they ship, but with your Premium Membership, you'll have access to free eBook updates in the Members Area.

Discounts

You can purchase my other books at a discounted price. (automatically applied when logged in)

Priority Email Support

If you can't find the answer to your Lightroom Classic question in the book, you can use the Premium Email Support contact form to ask me personally. That's a bonus money can't buy!
* To qualify, purchase the Lightroom Classic eBook only or eBook & Paperback bundle from this website, or register your new (not used) Lightroom Classic paperback purchased from a third party such as Amazon, B&N or Book Depository.
** Members Area access is valid for 365 days from date of book purchase. When your Members Area access expires, you're welcome to extend it at a low cost, so you always have the most up to date information about Lightroom Classic.
The highlights
It's written in a conversational style that's easy to read.
It gives you instant answers to frequently asked questions, without wasting hours googling.
It saves you time and money by sharing tips and tricks that will make you more efficient.
It helps you understand what's happening behind the scenes.
It shows you how to avoid problems – and their resulting stress – before they happen.
It teaches you how to solve problems when they do crop up.
It guarantees you access to additional author support for a year, in case you get stuck.
It helps you develop a workflow that suits you, rather than squeezing yourself into someone else's workflow.
It gives you the confidence to try new things.
Understanding what you're doing makes Lightroom FUN!
Got the right Lightroom version?
This book discusses latest release of the traditional desktop-based version of Lightroom, which looks like this:
Lightroom (Cloud service), the new simplified cloud-native version of Lightroom is discussed in this book.
For Lightroom 6, the last perpetual license version, click here.
Are the eBooks and paperbacks up to date?
The eBooks are updated on release day for each release.
As you can imagine, it's impossible to republish the paperbacks every time there's new features, as new features are added to the Lightroom cloud ecosystem and Lightroom Classic every couple of months. The paperbacks are sent to the printers every couple of years, when there's enough changes to warrant purchasing a new paperback.
Adobe Lightroom Classic – The Missing FAQ last went to press in January 2018. We add the changes using an Appendix in the back of the eBook, so those who prefer to read on paper can simply print out the extra pages and add them to the back of the paperback.
We anticipate that both books will go back to press for Adobe Max (October 2020). Any current Premium Members who purchased from our site will be able to order the latest paperback at a discounted price, so if you prefer to wait for the updated paperbacks, you can still go ahead and order the eBooks from us now.
SaveSave
Additional information
| | |
| --- | --- |
| ISBN (eBook) | 978-1-910381-08-3 |
| ISBN (paperback) | 978-1-910381-09-0 |
| Format | eBooks only, eBooks and Paperback |
| Pages | 524 (647 incl. bonus eBook chapters) |
| Paperback Published | 26 January 2018 |