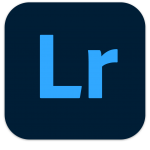 How do you share photos with friends, family or clients? If it's just one or two, you might post them to social media. If there's a larger number of photos though, a web gallery is a great way to share your photos and videos.
Lightroom makes it really easy to share an album of photos as a web gallery. Your visitors can then…
View the photos in Grid or Detail view.
View the photos as a slideshow.
You can also control whether they can…
View the photos with added text dividers, to tell a story with your photos.
Like or comment on the photos, so you know which ones are their favorites.
Download JPEGs of one or all photos, so they can keep their own copy.
Upload their own photos to your Lightroom album, for example, everyone's photos from a family vacation.
Edit your photos, if they also have a Lightroom subscription.
There's plenty of options, so let's take a deep dive into how you can share your photos from all of the different Lightroom versions. There are 5 posts in this series:
How do I share a web gallery from the Lightroom cloud ecosystem?
How do I share a gallery on Lightroom Web from the Lightroom ecosystem apps?
The process of sharing a gallery is similar across all of your different Lightroom cloud ecosystem apps.
On the desktop, select an album in the Albums panel, right-click and choose Share & Invite, or click the Share icon in the top right corner of the Grid.
On mobile, select an album in the Library view, tap the … menu and select Share & Invite. Or from the Grid view, tap the Share icon in the top right corner.
On the web interface, select an album and click/tap on the Share icon in the top right corner.
(We'll come back to Lightroom Classic in a separate post next week, as that process is quite different.)
How do I decide who can see the photos?
Whichever device you're using, the Share & Invite dialog is essentially identical.
By default, albums are set to Invite Only. To invite someone to view your web gallery, enter their email address, decide on their access permissions (we'll come back to these options in a later post) and click/tap Invite (desktop/web) / Invite People (mobile) to send an invitation by email. They'll need to sign in to view the gallery.
But to share the gallery link publicly, for example on social media, click/tap the Get shareable link button. This sets the Link Access to Anyone Can View. Copy the link to the clipboard and send it by email, text message, Facebook, etc. Don't worry, only people with the link can view the gallery.
There are additional gallery preferences that we'll cover in detail later in the blog series. In addition to setting these options when creating the gallery, you can access the settings again later by returning to this Share & Invite dialog.
Finally, click Done (desktop) / tap the checkmark (mobile) / click elsewhere on the window (web) to close the dialog.
For extensive information on Lightroom Cloud Ecosystem, see Adobe Lightroom – Edit Like a Pro.
Note: purchase of this book includes the first year's cloud-based Premium Membership, giving access to download the latest eBook (each time Adobe updates the software), email assistance for the cloud-based Lightroom apps if you hit a problem, and other bonuses.