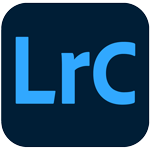 Before a new release of Lightroom, extensive testing is done. However, due to the many variations of computer hardware and operating systems, sometimes an issue is found that's serious enough that you'd want to roll back to a previous release. How do you roll back to an earlier Lightroom Classic release? Here's how you do it step-by-step:
Open the CC App from the System Tray (Windows) / Menu Bar (Mac). Click the three … next to Lightroom Classic's Open button and select Other Versions.
Click Install next to the first listed version. This is the version prior to the current version. For example, if the current version is 10.1, the previous version is 10.0. Bear in mind that if you try to go back to a prior version and your current one had to upgrade the catalog to work, the updated catalog won't work with the earlier version. So, a Lightroom Classic 10 catalog won't work in Lightroom Classic 9.x, as the internal structure of the catalog changed in the update. In this case you need to revert to a copy of the catalog prior to the upgrade (which means any work in the new catalog is lost).
Stop Auto-updates
Remember not to click the Update button in the CC App until an updated version is released, otherwise you'll be . Also, check if you have the CC App set to automatically update when a new version is available. If you have, then turn it off or it will update to the version you just rolled back from. To do this, in the CC App go to Preferences > Apps and turn off Auto-update for Lightroom Classic.
Report to Adobe
To ensure Adobe has as much feedback and information to sort issues, consider letting them know about the issue. Details on how to do this are found on the blog post How do I send a bug report or feature request to Adobe?.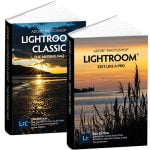 For extensive information on Lightroom Classic, see Adobe Lightroom Classic – The Missing FAQ.
If you have the Photography Plan, then as well as Classic you have access to the Lightroom cloud ecosystem including the mobile apps and web interface. For more information on these apps, see Adobe Lightroom – Edit Like a Pro.
Note: purchase of these books includes the first year's Classic or cloud-based Premium Membership (depending on the book purchased), giving access to download the latest eBook (each time Adobe updates the software), email assistance for the applicable Lightroom version if you hit a problem, and other bonuses.
We also have a special bundle offer for the two books. This includes Premium Membership for the first year as described above for the whole Lightroom family!
Post updated to the latest CC App October 2020.