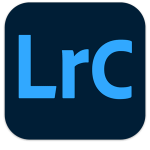 Need to restore your Lightroom catalog and photos from a backup, perhaps because your hard drive has died? Here's how to do it…
Restoring a Catalog
If your normal backup includes a current copy of your working catalog, you can simply copy the catalog and its related files to your new drive and double-click on the *.lrcat file to open it using Lightroom.
If you need to restore from one of Lightroom's own zipped backups, there's a couple of extra steps:
If you're replacing your working catalog, perhaps due to catalog corruption, find your current catalog (*.lrcat file and *.lrcat-data folder/package) and rename it, move it or zip it up temporarily.
Find your most recent backup in your Backups folder. The backups are stored in dated subfolders, with the zip file named to match your catalog name.
Double-click on the zip file to open the backup. The *.lrcat and *.lrcat-data files display next to the zip file.
If you're on a Mac and your catalog is large, double-click might not correctly unzip the file. In this case, download StuffIt Expander from the App Store (it's free). Open the app and drag the backup zip file onto the icon to unzip it.
COPY the backup *.lrcat andf *.lrcat-data files to your normal catalog location, replacing (or alongside) the existing damaged catalog. Don't be tempted to open your backup catalog without copying it first!
Double-click on the *.lrcat file to open it.
If you only need to restore some of the photos from a backup catalog, but you don't want to lose the work you've done on other photos since the backup was created, don't worry, we have a post on that too!
Restoring Photos
But what if your photos were also on the dead hard drive? If you have good backups, restoring photos is as simple as copying the backup photos to their correct locations.
Open your photo backups in an Explorer (Windows) / Finder (Mac) window.
Open another Explorer (Windows) / Finder (Mac) window and navigate to your normal working folder structure.
Copy the photo backups (whether specific photos or whole folders) back to their correct location in your working folders.
Open Lightroom and check that none of the photos are marked as missing. To double-check, go to Library menu > Find All Missing Photos. If they're all missing because the drive letter/name or folder path has changed, you'll need to update the links to point to the new location.
Restoring Presets etc.
In addition to your catalog and photos, additional files may need restoring if it was your boot drive that died. There's a full list of files and their locations on our backup checklist. Like the photos, simply open two Explorer (Windows) / Finder (Mac) windows and copy the files from the backups to their correct location.
Prepare for the Worst!
If you're reading this before your hard drive dies, prevention is better than cure, so now is an excellent time to make sure that your backup system would be easy to restore in the event of a disaster.
The backup of your photos needs to be in an identical folder hierarchy, so if your hard drive hasn't crashed yet, double check that your photo backup system retains your folder structure and file names. For example, if you use a topic-based folder structure, but your backups are stored in dated folders, you'll have a long job trying to reconnect them all individually. Don't rely on the "Second Copy" that can be created during import, because that stores the photos by the date they were imported.
If you're preparing to move to a new computer, our free Moving Computers eBook gives you step-by-step instructions in even more detail with screenshots. The same principles apply to doing a full restore of the operating system.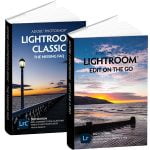 For extensive information on Lightroom Classic, see Adobe Lightroom Classic – The Missing FAQ.
If you have the Photography Plan, then as well as Classic you have access to the Lightroom cloud ecosystem including the mobile apps and web interface. For more information on these apps, see Adobe Lightroom – Edit on the Go.
Note: purchase of these books includes the first year's Classic or cloud-based Premium Membership (depending on the book purchased), giving access to download the latest eBook (each time Adobe updates the software), email assistance for the applicable Lightroom version if you hit a problem, and other bonuses.
We also have a special bundle offer for the two books. This includes Premium Membership for the first year as described above for the whole Lightroom family!
Originally posted 22 December 2014, updated October 2021