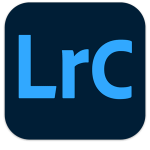 Some like to shoot with their camera set to B&W, so that the preview on the back of the camera and the JPEG are B&W. But the camera still captures raw images in color; so why, when importing into Lightroom, are the raw images still in B&W? Shouldn't they be in color?
The behavior depends on your Lightroom defaults. If Lightroom defaults are currently set to mimic the camera settings, the raw file will have the color data, but they will appear in Lightroom as shot in the camera – B&W.
How can you change the Import Defaults to settings of your choice?
To set the same defaults for all raw files, go to Edit menu (Windows) / Lightroom menu (Mac) > Preferences > Presets tab. Select the default of your choice in the Global pop-up. There are a few options:
Adobe Default uses the Adobe Color profile, so your raw photos would be in color even if you selected B&W in the camera.
Camera Settings recognizes the picture style (e.g. Monochrome) that you selected in the camera and applies the matching camera profile if it's available.
Preset, of course, applies the preset of your choice, so you can choose specific camera settings that you want Lightroom to apply to new photos.
If you have more than one camera, you can set a different default for each camera by checking the Override global setting for specific cameras checkbox. Select the camera from the Camera pop-up, and then using the Default pop-up, select your chosen default for this particular camera model. Click Create Default to confirm your choice. The table to the right shows all of your camera-specific defaults, and the arrow at the end of each line allows you to change or delete the custom default.
These new defaults apply to any new raw photos that you import but they won't automatically update photos that you've already imported. If there are any photos that you haven't edited yet, you can select them in the Grid view and click Reset All in the Quick Develop panel to apply your new default settings.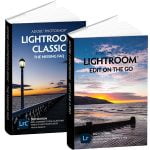 For extensive information on Lightroom Classic, see Adobe Lightroom Classic – The Missing FAQ.
If you have the Photography Plan, then as well as Classic you have access to the Lightroom cloud ecosystem including the mobile apps and web interface. For more information on these apps, see Adobe Lightroom – Edit on the Go.
Note: purchase of these books includes the first year's Classic or cloud-based Premium Membership (depending on the book purchased), giving access to download the latest eBook (each time Adobe updates the software), email assistance for the applicable Lightroom version if you hit a problem, and other bonuses.
We also have a special bundle offer for the two books. This includes Premium Membership for the first year as described above for the whole Lightroom family!