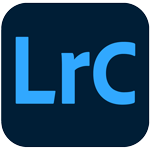 Sometimes you open a photo in Photoshop from Lightroom and the colors are different – often dull. So, why do your photos look different in Photoshop? A mismatch in colors is usually due to one of two reasons. Either it's a corrupted or incompatible monitor profile or often it's incorrect color space settings. For example, a ProPhoto RGB photo mistakenly rendered as sRGB will display as desaturated and flat.
ProPhoto RGB photo correctly displayed as ProPhoto RGB:
ProPhoto RGB photo incorrectly displayed as if sRGB:
The corrupted monitor profile is very easy to check, and there are instructions here.
We'll also need to confirm that the color spaces match across the 2 programs. The same principles will also apply to opening photos in other software, not just in Photoshop.
First, check your color settings.
In Photoshop, go to Edit menu > Color Settings to view the Color Settings dialog.
The RGB Working Space is your choice, but whichever you choose to use, you're best to set the same in Lightroom's External Editor preferences and Export dialog. We'll come to that in a moment.
Selecting Preserve Embedded Profiles and/or checking the Ask When Opening for Profile Mismatches in that same dialog will help prevent any profile mismatches. Preserve Embedded Profiles tells Photoshop to use the profile embedded in the file regardless of whether it matches your usual working space. Ask When Opening for profile mismatches shows you a warning dialog. This is when the embedded profile doesn't match your usual working space. The dialog asks you what to do. If Preserve Embedded Profiles is selected, you can safely leave the two Profile Mismatch checkboxes unchecked.
Next, set your External Editor settings.
In the Lightroom Preferences dialog > External Editing tab, select the same color space that you've selected in Photoshop.
You'll also want to check the color space that you're using in the Export dialog. Then, if passing these photos to Photoshop, select the same color space for photos you're going to edit in Photoshop.
As long as your Photoshop and Lightroom color settings match, or you have Photoshop set to use the embedded profile, your photos should match between both programs.
For extensive information on Lightroom Classic, see Adobe Lightroom Classic – The Missing FAQ.
If you have the Photography Plan, then as well as Classic you have access to the Lightroom cloud ecosystem including the mobile apps and web interface. For more information on these apps, see Adobe Lightroom – Edit Like a Pro.
Note: purchase of these books includes the first year's Classic or cloud-based Premium Membership (depending on the book purchased), giving access to download the latest eBook (each time Adobe updates the software), email assistance for the applicable Lightroom version if you hit a problem, and other bonuses.
We also have a special bundle offer for the two books. This includes Premium Membership for the first year as described above for the whole Lightroom family!
Originally posted 13 December 2014, updated for Lightroom Classic in 2019.