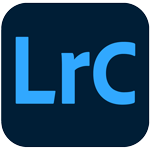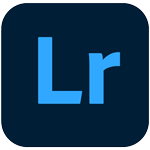 You buy a lovely new camera, the latest released, shoot some photos and excitedly connect your SD card to import your photos into Lightroom – and Lightroom says your raw files are an unsupported raw file type. Yet the file extension is the same as your old camera – what's going on? Why doesn't Lightroom support your new camera?
Usually it's because your version of Lightroom hasn't been updated to support that camera yet.
Check the Adobe list
To check which cameras are supported by which versions of ACR / Lightroom, Adobe update this list each time there is a new release.
Lightroom & Lightroom Classic
If you're on the subscription model, then it may be simply you need to update to the latest version of Lightroom. To update, go to Help menu > Updates or click the Update button in the CC app. You can also open the Creative Cloud app, click the … icon (top right) and select Check for Updates to give it a nudge.
If you're on the latest update, your camera still isn't supported and it's a new model, then Adobe needs to update ACR (Adobe Camera Raw). To do so, they need to get their hands on the new camera from the camera manufacturer. Adobe is usually quick to implement once they have received this, with updates being issued about every 2 months. In between times, you could always shoot in JPG until it's available.
Lightroom Perpetual
If you're on a perpetual version (6.14 being the last one Adobe released) and your camera was released after your Lightroom version, it won't be supported. Lightroom 6.14 was released on December 19, 2017.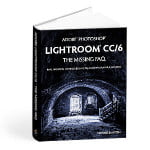 If that's the case but you don't wish to upgrade to a subscription version of Lightroom, you can use the latest version of the free DNG converter to convert the raw files to DNG format, which Lightroom 6.14 will be able to read and edit. This process is covered in Appendix A-11 in the Adobe Lightroom 6 – The Missing FAQ book.
Alternatively, to keep updated with newer cameras, simply upgrade to a subscription version of Lightroom.
For extensive information on Lightroom Classic, see Adobe Lightroom Classic – The Missing FAQ.
If you have the Photography Plan, then as well as Classic you have access to the Lightroom cloud ecosystem including the mobile apps and web interface. For more information on these apps, see Adobe Lightroom – Edit Like a Pro.
Note: purchase of these books includes the first year's Classic or cloud-based Premium Membership (depending on the book purchased), giving access to download the latest eBook (each time Adobe updates the software), email assistance for the applicable Lightroom version if you hit a problem, and other bonuses.
We also have a special bundle offer for the two books. This includes Premium Membership for the first year as described above for the whole Lightroom family!