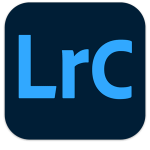 Can't change metadata on multiple photos in version 11? What's changed?
There's been a change in the Metadata panel to improve performance, but it is tripping people up. At the top of the Metadata panel, just below the Preset pop-up, there's two new buttons:
Target Photo shows and edits only the metadata of the active photo, which is much faster than reading all of the selected photos, but as you've found, it's not much help when you're trying to edit multiple photos.
Selected Photos is the previous behavior, which shows the metadata for all of the selected photos, or <mixed> where the metadata differs. As before, editing the metadata applies to all selected photos in Grid view, or just the active photo in other view modes. 
There's also a new Edit Only mode, accessed using the eye icon in the top left corner of the Metadata panel. When it's enabled, it only shows fields that can be edited and it doesn't show any of the existing metadata. This makes it the fastest way to update lots of photos in one go.
For extensive information on Lightroom Classic, see Adobe Lightroom Classic – The Missing FAQ.
If you have the Photography Plan, then as well as Classic you have access to the Lightroom cloud ecosystem including the mobile apps and web interface. For more information on these apps, see Adobe Lightroom – Edit Like a Pro.
Note: purchase of these books includes the first year's Classic or cloud-based Premium Membership (depending on the book purchased), giving access to download the latest eBook (each time Adobe updates the software), email assistance for the applicable Lightroom version if you hit a problem, and other bonuses.
We also have a special bundle offer for the two books. This includes Premium Membership for the first year as described above for the whole Lightroom family!