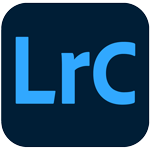 In another post, we discussed the arguments for and against multiple catalogs. So, if you decide to merge some catalogs, how do you go about it? In this first of five posts, we'll take an overview of how to merge catalogs and some of the reasons you might want to.
Why you might want to merge catalogs
Perhaps you've unintentionally ended up with multiple catalogs, because you opened a backup catalog and continued working in it, or you've started a new catalog each time you've upgraded Lightroom. If you have metadata and edits scattered across multiple catalogs, you won't want to lose all of the work you've done, so you'll need to merge the catalogs.
Or perhaps you previously used multiple catalogs because someone said it was a good idea, but having weighed the pros and cons, you've now decided to combine your multiple catalogs into one.
An overview of the merge process
When merging multiple catalogs into a single master catalog, there are four distinct stages. We'll summarize them in this infographic (which may take a moment to load), but then we'll break it down into the individual stages over the next few weeks.
It can seem like an overwhelming task at first, but don't worry, we'll go into more detail in the next few posts…
It's more time-consuming than complicated, although some basic computer knowledge is required. You need to know how to use your operating system to search for files, show additional columns of metadata in Windows Explorer/Finder, and how to move files.
Depending on the level of disorganization, it may not be a quick job, so set some time aside to complete each stage. You don't have to do all of the stages in one go, as long as you keep track of your progress.
If it still sounds too overwhelming, or you don't have the needed computer knowledge, don't worry. Many Lightroom teachers offer one-on-one support, and can help you figure it out. Just one word of warning… don't ask your IT person to do it unless they're going to follow these instructions to the letter. This kind of cleanup requires an understanding of how the catalog relates to files on the hard drive.
For extensive information on Lightroom Classic, see Adobe Lightroom Classic – The Missing FAQ.
If you have the Photography Plan, then as well as Classic you have access to the Lightroom cloud ecosystem including the mobile apps and web interface. For more information on these apps, see Adobe Lightroom – Edit Like a Pro.
Note: purchase of these books includes the first year's Classic or cloud-based Premium Membership (depending on the book purchased), giving access to download the latest eBook (each time Adobe updates the software), email assistance for the applicable Lightroom version if you hit a problem, and other bonuses.
We also have a special bundle offer for the two books. This includes Premium Membership for the first year as described above for the whole Lightroom family!
Originally posted 17 April 2017, updated for latest Lightroom versions March 2020.