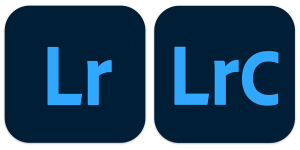 What Lightroom Masking enhancements would you like to see? Lightroom updates at MAX last October brought a whole new system for local adjustments with masking. Now you've had time to use it, would do you think would make it even better?
Now is a great time to consider this and add your own Feature Requests, and vote for existing requests. The more popular requests are likely the ones that will get Adobe's attention.
Popular requests
Here's some of the most popular Masking requests. If you feel one or more is a really good idea, perhaps as it'll save you editing time, then visit and Vote for the post. If you have a new idea, then post it!
To vote on your favourite requests, make sure you're signed in using your Adobe ID, then hit the Upvote button in the top right corner.
Here's how to add your own new ideas: https://www.lightroomqueen.com/send-bug-report-feature-request-adobe/
You can help shape the development of Lightroom Masking!
And if you haven't got to grips with the new Masking features yet, we covered them in the release blog posts: What's New in Lightroom Classic 11.0 (October 2021)? and What's New in Lightroom (Cloud Service) October 2021 release? Our two Lightroom books are fully updated with additional details (eBook versions).
For extensive information on Lightroom Classic, see Adobe Lightroom Classic – The Missing FAQ.
If you have the Photography Plan, then as well as Classic you have access to the Lightroom cloud ecosystem including the mobile apps and web interface. For more information on these apps, see Adobe Lightroom – Edit Like a Pro.
Note: purchase of these books includes the first year's Classic or cloud-based Premium Membership (depending on the book purchased), giving access to download the latest eBook (each time Adobe updates the software), email assistance for the applicable Lightroom version if you hit a problem, and other bonuses.
We also have a special bundle offer for the two books. This includes Premium Membership for the first year as described above for the whole Lightroom family!