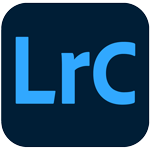 Adobe's official showcase includes links to many lesser known plug-ins developers.
Jeffrey Friedl's plug-ins include:
Zenfolio, SmugMug, Flickr, Picasa Web, Facebook and Twitter uploads.
Metadata Presets—allows you to arrange the Metadata panel in the order that suits you best.
Metadata Wrangler—choose which metadata to strip or include.
Focal-length Sort & Megapixel Sort—adds additional options to the Metadata Filter bar.
Geocoding Support—expands on the geocoding tools offered by the Map module.
PhotoSafe—prevents you from accidentally removing selected photos from your catalog.
and many more besides.
Photographers Toolbox – plug-ins by Johns Beardsworth include:
Open Directly—opens an original file directly into other software.
Search Replace Transfer—designed for bulk changes to text in Metadata Panel fields, which can even be used for complex renaming.
Syncomatic—allows you to sync metadata between files with matching names but different extensions, and also between VC's and their Masters.
CaptureTimeToEXIF—adds an Exiftool interface, allowing you to assign capture dates to scanned photos.
ListView—shows your catalog as a list of metadata instead of thumbnails.
John Ellis' plug-ins include:
Photographers Toolbox – plug-ins by Matt Dawson include:
TPG Elemental—adds extra Edit in Photoshop Elements options, such as Merge to Panorama and Merge to HDR.
TPG LR Backup—quickly backs up all of your presets.
TPG Snapshotter—makes snapshots out of virtual copies, which can then be written to XMP.
Photographers Toolbox – plug-ins by Timothy Armes include:
LR/Mogrify—borders & copyright watermarks, etc.
LR/Enfuse—blending multiple exposures, creating HDR-type photos.
LR/Transporter—imports, modifies and exports metadata from text files.
LR/TreeExporter—exports files in your folder hierarchy.
LR/Blog—export directly to your blog.
Jim Keir's plug-ins include:
Duplicate Finder—use EXIF data to find possible duplicates.
Alamy Picture Manager—export and manage your Alamy images, sales and metadata.
Other plug-ins include:
LR/Instagram – publish service for Instagram.
Lightroom Statistics—analyze all sorts of data contained in the catalog, creating graphs and reports with the findings.
LR/WP Sync – publish service for WordPress.
Show Focus Points – shows you which of your camera's focus points were used when you took a picture.
Evlaa – publish a private collection for clients to rate/comment on photos without needing a CC subscription.
MyKeyworder – adds keywords from title/caption, image analysis technology, related terms, synonyms and manual entry.
Lightroom Voyager—for transferring Publish Services between catalogs.
Teekesselchen – finds duplicate photos in Lightroom.
Negative Lab Pro – color negative conversions.
Photo Whisker – gives a lot of additional flexibility to exports.