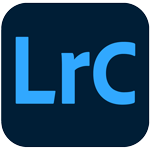 If you're just starting out with Lightroom Classic, there are a few CRUCIAL bits of information which will save you hours of headaches and untangling. They're the kind of thing that just make you say "I'd wish I'd known that before…." These are my top ten gotchas, direct from the forums.
Lightroom is all about non-destructive editing – so don't try to save over your originals. Export as a JPG and it will contain all of your edits.
Lightroom doesn't 'contain' photos, it just holds data about them – so don't go deleting your originals thinking that they're safely stored in Lightroom. It's like the index in a public library – the library catalog doesn't contain the books themselves, but a record of where to find each book and information about it. Similarly, Lightroom's catalog records where to find the photo on the hard drive and stores information about that photo, but it doesn't contain the photo itself. Lightroom also keeps small previews of the photos, like a library catalog may keep a photo of the book's cover. Here are the top 10 misunderstandings about catalogs.
Lightroom's backups don't back up your original photos and videos – you still need to do that. My personal preference is to use File Synchronization software – Vice Versa for Windows or Chronosync for Mac are my favorites.
Lightroom's catalog is just a database, and databases can become corrupted – backup regularly, and keep older backups for a while (some decide to keep the last four weekly ones, then monthly ones for a time).
Lightroom needs to know where the files are – don't move or rename files outside of Lightroom, i.e. in Explorer or Finder, otherwise you'll have a long job fixing all of the links. It would be like moving a book in the library then expecting the librarian to know where it is. You know you have a problem when you see question marks against folders or an exclamation point icon on individual photos.
Lightroom will not match your cameras rendering when working with raw files as it's just raw data, but you can use the Camera Matching profiles to emulate the manufacturer's look for many cameras.
Lightroom offers a choice of different color spaces when you output. AdobeRGB/ProPhotoRGB will look odd in programs that aren't color managed (like web browsers). Use sRGB for screen output, emailing or uploading to the web.

Lightroom's Grid view behaves differently to other views – anything you do in Grid view applies to all selected images, whereas most other views only apply to the most selected image.
Lightroom has 3 different levels of selection: active (or most selected), selected and not selected. Notice the difference, otherwise you could accidentally apply a setting to multiple different images. Here we see active (top left), selected (top right) and not selected (bottom).
A photo can only be in one folder at a time, but can be in multiple different collections, so collections are generally a better way of organizing your photos.
Any more gotchas or blinding flashes of the obvious that you wish to add? You know, the things that make you go 'Duh!'
For extensive information on Lightroom Classic, see Adobe Lightroom Classic – The Missing FAQ.
If you have the Photography Plan, then as well as Classic you have access to the Lightroom cloud ecosystem including the mobile apps and web interface. For more information on these apps, see Adobe Lightroom – Edit Like a Pro.
Note: purchase of these books includes the first year's Classic or cloud-based Premium Membership (depending on the book purchased), giving access to download the latest eBook (each time Adobe updates the software), email assistance for the applicable Lightroom version if you hit a problem, and other bonuses.
We also have a special bundle offer for the two books. This includes Premium Membership for the first year as described above for the whole Lightroom family!
Originally posted 24 March 2009, updated for current Lightroom Classic version, June 2020.