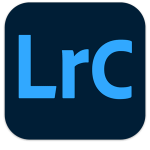 Lightroom can't perform well if the operating system is struggling. While not specific to Lightroom, it's worth running regular computer maintenance and optimizing other software running on your computer. This includes operating system and driver updates, keeping hard drives in good condition, and minimizing the number of other programs running in the background. So, let's look at general system maintenance to improve Lightroom performance.
OS updates
Updates to the Windows or macOS operating systems not only fix bugs and add security fixes, but also improve its performance and compatibility with applications. Windows service packs and other updates are available from the Microsoft Windows Update website and macOS updates are downloaded from System Preferences > Software Update.
Driver updates
Windows Update includes some drivers, however these are rarely the latest, so you'll need to visit the component manufacturer's website for these. For laptops, check the laptop manufacturer's website to get the latest drivers. It's important to keep drivers up to date, especially for the graphics card and input devices such as Wacom tablets and other mice, as older drivers can cause crashes as well as performance issues. Occasionally you may need to roll back one of the drivers, when an updated driver triggers new bugs.
Most macOS driver updates are downloaded from Software Update, but you'll need to check manufacturer's websites for third-party hardware drivers such as Wacom tablets.
Care of Hard Drives
In the previous post on hardware, we said that it's important to keep enough space available on your hard drives, especially for the boot drive and the drive containing your catalog. Both the operating system and Lightroom need room to work.
You can clear space on your hard drive by emptying the Recycle Bin/Trash, deleting files (be careful!) or moving them to another drive. You can also clear out temporary files and caches to help to free up additional space. Both operating systems include tools to make this easier: Windows 10 and Mac.
If you're working with spinning drives on Windows (not SSD's), you also need to defragment/optimize the hard drive from time to time. This moves the data back into contiguous blocks, making it faster to read/write. Microsoft provide instructions for Windows 10.
macOS automatically defragments small files, so it doesn't require user intervention unless you're working with large numbers of huge files (e.g. 1GB videos).
Power Saving Settings
Performance can be affected by the power- saving settings, especially when a laptop is running on battery power. For example, where there are onboard graphics as well as a dedicated graphics card, the computer may default to the less powerful onboard graphics and dim the screen when running on battery.
On Windows, these settings are found in Settings > System and Security > Power Options, or by right-clicking on the battery icon in the system tray on a laptop. On a macOS laptop with a dedicated graphics card, turn off System Preferences > Energy Saver > Automatic Graphics Switching to improve performance when running on battery power.
Other system tasks and software
Other programs running in the background also reduce the resources available to Lightroom. To make these resources available to Lightroom, quit other open applications, including those running in the system tray (Windows) / menubar (Mac). Also, prevent unnecessary programs running on startup. To stop apps opening on startup, try these instructions for Windows and Mac.
Anti-virus/security software running real-time scans also use your computer's resources, so it may be useful to pause the scan while you're working in Lightroom, and exclude specific files such as the catalog and previews.
The same goes for other software that runs automated tasks in the background, such as backup software or cloud sync such as Dropbox. If you're struggling with performance issues, temporarily pausing these tasks can help.
Reboot occasionally
Finally, it's worth rebooting from time to time… yes, even on a Mac!
Next week, some of Lightroom's settings and preferences can be optimized for speed…
For extensive information on Lightroom Classic, see Adobe Lightroom Classic – The Missing FAQ.
If you have the Photography Plan, then as well as Classic you have access to the Lightroom cloud ecosystem including the mobile apps and web interface. For more information on these apps, see Adobe Lightroom – Edit Like a Pro.
Note: purchase of these books includes the first year's Classic or cloud-based Premium Membership (depending on the book purchased), giving access to download the latest eBook (each time Adobe updates the software), email assistance for the applicable Lightroom version if you hit a problem, and other bonuses.
We also have a special bundle offer for the two books. This includes Premium Membership for the first year as described above for the whole Lightroom family!
Originally posted 26 September 2016, updated May 2021.