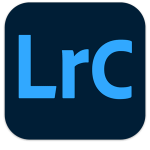 Every single day, we see posts asking how to choose a new computer for Lightroom. We're not going to go into specific hardware recommendations, because they'd be out of date almost immediately. (If you want specifics, Puget Systems are doing regular testing.) What we will do is talk about which hardware benefits different Lightroom tasks. Then you can make your own decisions based on your needs and budget.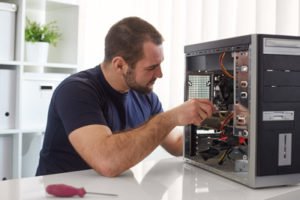 Adobe publishes system requirements for Lightroom Classic, but we should be clear… these are MINIMUM system requirements. They allow Lightroom to run… well, it'll walk. If you want to enjoy using Lightroom, you'll definitely want to exceed these minimum requirements. Your hardware needs depend on several factors. These include how many photos you're editing each week, the size of the images you're shooting, the amount of time you have available and your budget. And, let's be honest, your tolerance for slow computers will be a factor too!
CPU
There are two primary factors to weigh up when selecting a new CPU. The number of cores on the single CPU (two physical CPU's don't help much) and its clock speed.
Lightroom makes good use of multiple cores for image processing tasks such as building previews, working in the Develop module, and exporting photos. It's worth selecting a quad-core processor if possible, even though some other areas of the program are only lightly threaded.
A high clock speed (measured in GHz) is equally important, as it determines how quickly computations are made, not only for image processing tasks, but also all of the other tasks Lightroom has to perform.
The release date of the processor also affects performance. The clock speed isn't a perfect comparison, because the manufacturers have been working hard on efficiency. So, a recent 3.0GHz processor is much faster than a 3.0GHz processor released 10 years ago.
So if you can't trust the clock speed for comparison, how do you figure out which CPU is faster? One easy way to compare is to check the Geekbench scores for both Windows and Mac – you're looking for the 64-bit Single and Multi-Core scores.
Need a rule of thumb? If you're looking for a new CPU, a recent generation Intel quad-core desktop processor with a fast clock speed is a great choice. For a high end machine focused primarily on editing, a six-core CPU is also a good choice, although they're a little more expensive and often have a slightly slower clock speed.
Memory (RAM)
The operating system, open programs and their data are held in RAM. The more data you're working with, the more RAM you need. If you don't have enough RAM, some of the data has to be written to the hard drive, which is much slower.
Like most image-editing programs, Lightroom works with large amounts of data, so it needs more RAM than, for example, a word processor. The amount of RAM available affects how many photos can be cached, which can affect image loading time. Some tasks, such as merging panoramas and HDR files, are particularly memory hungry.
Although Adobe lists 8GB of RAM minimum, you don't really want any less than 16GB. 32GB is a much better choice for most users, especially if you're buying a quad-core processor. The more CPU cores you have, the more RAM you need.
If you're running other programs at the same time, perhaps switching to Photoshop, you may need additional RAM.
A tip – if your Mac has user-replaceable RAM, it's much cheaper to buy the extra RAM from OWC (US) or Crucial (International) and install it yourself, rather than paying the Apple premium. Minimal computer knowledge needed!
Hard drives
The speed of the drive that holds the catalog and previews makes a fairly substantial difference, especially in the Library module and also for startup times. This is where an SSD really helps, and therefore it's the first thing I'd put on my shopping list. This is an upgrade that can be beneficial on existing systems, as well as new builds.
Bear in mind that the catalog and its previews – especially if you're building 1:1 and/or smart previews – can grow quite large. For example, we have a 72k catalog that's currently 3.6GB, the previews are 69GB and the smart previews take up another 105GB.
Next, think about where the images will be stored. The access speed primarily affects the loading speed in the Develop module, although Lightroom's smart enough to cache files in advance if you're stepping through images in order. In an ideal world, you'd put the original photos on an incredibly fast drive such as an SSD, but the cost per MB is still quite high. For most users, a 7200rpm internal or fast external drive is adequate for storing photos, but if you need greater speed, a striped RAID is a cost-effective solution.
Also, if your photo storage drive is external, think about connection speed. Even the fastest SSD would be horribly slow in a USB1 external enclosure! If you need to use external drives, look for USB3 or Thunderbolt connections if your computer supports them. The photos can be stored on a NAS (network accessed storage), but the connection speed can be painfully slow. So, NAS units are better suited to backups.
Don't forget your backup drives. You need a minimum of one backup drive kept onsite, plus some kind of offsite backup, whether that's an additional drive held at a different location or an online backup such as Backblaze.
As an example configuration, you could choose a good-sized SSD for the operating system and Lightroom catalog/previews. Then a second reasonably fast drive to hold the photos (plus additional backup drives, of course).
While we're thinking about hard drives, remember to leave the operating system and Lightroom space to work. Aim to keep at least 20% free space on your boot and catalog hard drives.
GPU
When deciding on the GPU or graphics card, think about the resolution of the monitor you'll be using. A standard HD screen (1920×1080) is 2 megapixels (MP), a MacBook Retina Pro 15″ is 5 MP, a 4K display is 8 MP, and a 5K display is a whopping 15 MP. This means that Lightroom has to calculate and display 4 times as many pixels on a 4K display, compared to a standard HD screen, and nearly 8 times as many on a 5K display. This is why Lightroom slows down on big screens!
Lightroom can use the GPU in place of the CPU to accelerate an increasing number of functions on high resolution screens. It's primarily used to speed up displaying and adjusting photos in the Develop module. It also makes the Grid display, Loupe view and Filmstrip faster. Some tools like Enhance are also optimized to take full advantage of the GPU's speed.
To see performance, you need a mid-range graphics card released in the last couple of years. It needs at least 2GB VRAM (ideally 4GB or more, especially if you have a high resolution screen) and DirectX 12 support (PC) / Metal support (Mac). Newer features like Enhance benefit from cards that are optimized for Windows ML (Windows) / Core ML (Mac). It's also worth checking Adobe's support page, to see which cards are not supported, due to issues with their drivers.
If you're using integrated graphics, such as the GPU in many laptops, bear in mind that they share the computer's RAM, so the more RAM, the better. For example, if you're buying a 13″ MacBook Pro, which isn't available with a separate graphics card, then it's definitely worth getting 16GB of RAM, as the graphics card will need a chunk of it.
It's also important to keep the graphics card driver up to date. To do so, check the graphics card manufacturer's website (Windows) or Software Update (Mac).
Desktop vs. Laptop
Unless portability is essential, a desktop computer is usually a better choice for Lightroom. There's only a limited amount of space in a laptop, so everything has to be smaller. This means most laptops have slower mobile CPU's, less RAM, and are reliant on slower external hard drives for storage. They're also much more difficult to keep cool due to the lack of space. When components get hot, they slow down. There are, of course, exceptions: performance laptops are available, but they come at a premium price.
Interaction & Budget
The final thing to remember is that all of these hardware components interact. The fastest CPU in the world won't help if your hard drives can't transfer the data quickly enough. Having 32GB of RAM won't help if your CPU is incredibly slow.
There are also budgetary considerations to weigh up. If you're buying a new machine with a limited budget, $400 for a minor clock speed upgrade on a CPU can be better spent. For example, on an SSD, or on 16GB of RAM instead of 8GB.  You'll get a bigger performance boost for the money.
Upgrading Existing Computers
If you're considering upgrading components of your existing computer, think about what specifically is slow. Slow catalog loading and Library updates may benefit from installing an SSD. But if you're frustrated by editing speed in the Develop module, replacing the graphics card could be a better choice, especially if you use a high resolution screen.
Also check Resource Monitor (Windows) / Activity Monitor (Mac) to see where you're hitting your computer's limits. For example, if you're running out of RAM and using virtual memory, then adding additional memory may help.
Next week, we'll move on to discussing general system maintenance that can help keep your computer – and therefore Lightroom – running smoothly.
For extensive information on Lightroom Classic, see Adobe Lightroom Classic – The Missing FAQ.
If you have the Photography Plan, then as well as Classic you have access to the Lightroom cloud ecosystem including the mobile apps and web interface. For more information on these apps, see Adobe Lightroom – Edit Like a Pro.
Note: purchase of these books includes the first year's Classic or cloud-based Premium Membership (depending on the book purchased), giving access to download the latest eBook (each time Adobe updates the software), email assistance for the applicable Lightroom version if you hit a problem, and other bonuses.
We also have a special bundle offer for the two books. This includes Premium Membership for the first year as described above for the whole Lightroom family!
Originally posted 5 September 2016, updated May 2021.