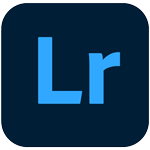 Sandmarc phone accessories aren't technically Lightroom Gadgets. However, as mobile photography is so well integrated with Lightroom and Lightroom Classic, when Sandmarc asked us if we'd like to test-drive some of their phone accessories, we thought we'd give it a try.
Most of us don't carry a full size camera with us all the time, but our mobile phones are always available when the perfect shot presents itself. The quality that mobile phones can now capture is quite amazing, considering their size. However, there are limitations, so we were interested to see whether additional accessories could help.
Sandmarc accessories
Sandmarc phone accessories are well-engineered while also being quite lightweight and small. This is, of course, ideal for mobile phone photography! We used an iPhone X (which has a wide and normal lens) together with the Sandmarc telephoto (60mm) and their filters too. Results were interesting and generally positive!

Filters
No amount of post-processing can exactly mimic the effect of ND filters and Polarizing filters, so this is where an accessory comes into its own.
The filters come with a clip that they screw into for attaching to the phone. We liked the flexibility of this, as it was quick to attach (and remove) and can easily be applied to either built-in lenses. They can also screw directly onto the accessory lenses.
The filters were easy to use, the movement to adjust the polarization very smooth and easy. It did a good job of enhancing and deepening colors, and reducing reflections, as you'd expect a polarizing filter to do!
We tested the Hybrid ND/PL filters, which combine the polarizer and ND filter into a single lens, resulting in a better quality than stacking lenses. However, the separate Polarizer and ND filters would offer more flexibility.
Lenses
While many mobile phones offer 2 or 3 built-in lenses, there's a limit to what you can shoot with them. Again, this is where adding an accessory lens can help.
Depending on the kind of photography that interests you, Sandmarc offers Wide Angle, Telephoto, Macro, Fisheye and Anamorphic lenses. We tested the Telephoto lens, which allows you to zoom in closer without cropping.
The lens can either be used with a clip that attaches it to the camera (similar to the filter but a dedicated clip that the lens screws into) or using the Sandmarc iPhone case, which has a screw thread.
With the clip, you do need to get the lens well centered for successful results, but we found looking through the front of the lens helps get it correctly positioned. It's one of those things you probably get more used to with regular use and is certainly quick to attach.
Using the case, the lens automatically sits in exactly the right position and was our preference. There are Pro versions of the cases, which in our opinion was better than the one that comes with the lens. In fact apart from the slight bump where the threads are, it felt very similar to our regular slim Apple case. It does mean you need to quickly unscrew it to revert to one of the camera lenses, but we found usually this was no issue as we were shooting a particular type of subject so wanted to keep the telephoto lens on. The lens comes with a soft case to protect it when not in use, which fits very easily into a pocket.
Conclusions
So, what did we think? Initial impressions were good, although we wished the English weather had been better, so we could have done more extensive testing.
If a mobile phone is your primary camera, these accessories are well worth considering. Or if you want to leave your big camera at home when hiking, slipping a couple of lenses and filters into a pocket or small bag would be ideal.
Sandmarc is just one of the companies offering lenses and filters for mobile phones, so if you're thinking of purchasing, we'd recommend reading some of the comparisons available on the web. Based on our testing, we felt they'd found a good balance between size, quality and, of course, price. We're pleased to have tried them!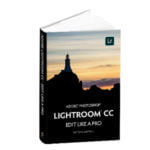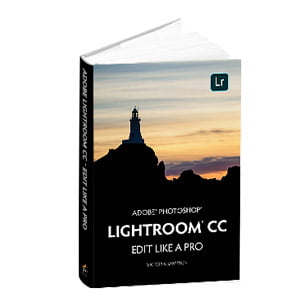 For lots more information and tips on using Lightroom, see
Adobe Lightroom – Edit Like a Pro
(covers the cloud and mobile versions). If you have a current Premium Membership, you can download the latest version of your book from
the Members Area
 right now. (And if not, 
here's the shop
 – go and buy your copy!)