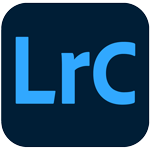 Books aren't everyone's preferred learning style, so we're often asked for video recommendations, to complement our books. Many of our readers enjoy Laura Shoe's videos. She has two video courses that go from the basics right through to advanced techniques. When you purchase the videos, they're yours to keep forever.  For a further year after purchase you get free video upgrades as new features are added and access to Laura's Facebook group. Add to that a 60 day Money-back guarantee and it has to be worth a serious look!
So, why are they so popular? Laura starts with a good introduction to Lightroom and steps through the system with you. She doesn't get overly technical using jargon but tells you what you need to do in a straightforward and comprehensive manner. Each lesson is clear and to the point, with logical development of the subject. Laura concentrates on what you need to know rather than explaining every menu command.
Laura is easy to watch with a relaxed presentation style, explaining concepts and how you can use them. The Video files are small (resolution is 1024×768) and playable on PC, Mac and mobile. Unlike in a classroom, not only can you take it at your own pace, but you can go back and re-watch parts you have missed. The comprehensive index system provided makes this easy.
Lightroom 5, 6 and Classic: The Fundamentals & Beyond: 
Covers Lightroom's Library, Develop and Map modules.
Includes 25 hours of training on 112 videos.
There are 19 sections of videos – everything from devising an organizational strategy, importing, setting up Lightroom, cleaning up and organizing, culling and managing your photos, basic and advanced photo editing, exporting and sharing, and several more.
So that beginners don't feel overwhelmed by 112 videos, the videos are divided into Core Lessons (for everyone), Advanced, and Not Critical (additional information).
The Table of Contents gives a brief summary of what's in each lesson, and then the searchable Index provides time stamps for specific topics within each video (so it's easy to find and re-find them!)
Laura provides practice photo files so you can work along with her techniques.
Lightroom 5, 6, and Classic: Producing Great Output
Once you have understood all the fundamentals of Lightroom, this video set follows on with another 13 hours. 59 videos cover all of the output options and modules (including printing, photo books & eBooks, slideshows and web galleries, color management, monitor calibration, size and resolution, and more).
Taste and see!
As well as having a range of videos on YouTube, Laura offers an 80-minute "Lightroom Spring Cleaning / Clean Up Your Lightroom Mess" video tutorial for Lightroom Classic and Lightroom 3-6 just for signing up for her Newsletter. This gives a good feel for her style and gives some very helpful advice too! (These topics are also in her Fundamentals & Beyond series.)
Recent review
It's always helpful to see how others who appreciate our Lightroom training feel, so here's a recent review Laura received:
I was a new Lightroom user when I purchased your video series in August, 2018.  I had been using Photoshop Elements.  When I received the videos, I took the time to view almost all of them before starting to use Lightroom, and it was time well-spent!  I'm still going back to them and learning, but I save a lot of time and I unleash Lightroom's power by using your techniques for a more efficient workflow.  By the way, I also have Victoria Bampton's "Lightroom Classic – The Missing FAQ."  The combination of your videos and her book (which also is updated regularly) provide me with all the information I need to develop my skills with Lightroom. I refer to them regularly.

I have been updating your videos as they become available by downloading the zip file and replacing the outdated videos.  This time, I would like to take advantage of your #2 choice, where you offer to send me the entire video series.  I'm thinking that this would correct any errors that I may have made when I did the updating manually.  (I don't completely trust my computer skills!) – Don S.