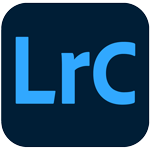 In an earlier post, we briefly discussed using the Destination panel to choose where to select the location for your photos, highlighting the folder in white. We also said that Lightroom can automatically organize the photos into subfolders for you, and that any folders that Lightroom creates are placed inside your selected folder. So, how do you use Lightroom's Import dialog to put photos into dated folders while importing?
How the photos are organized within your selected folder depends on your Organize pop-up selection at the top of the Destination panel. You have three choices:
By date gives you a choice of pure date-based folder structures. It automatically organizes your photos into a tidy folder structure.
Into one folder places the photos in the single folder that you select, or into a subfolder of that selected folder. It allows you to create your own folder structure manually. For example, you may want to create a folder for each shoot or event.
By original folders imports in the same nested hierarchy as their existing structure, but at a new location. This is useful if you're importing existing folders of photos and you wish to keep the existing organization.
In this post, we'll concentrate on the By date option, and in another post, we'll look at the into per-shoot folders option. For more detail, see pages 36-42 in my Adobe Lightroom Classic – The Missing FAQ book.
How do I pick a date structure?
In the Organize pop-up at the top of the Destination panel, select By date. The Date Format pop-up appears, giving you a choice of difference dated folder structures, based on the capture date stored in each file.
The slash (/) creates nested folders so 2017/01/16 creates a folder 16 inside of a folder 01 inside of a folder 2017, not a single folder called 2017/01/16. If you want a single folder, you need to use a format with hyphens (-) or underscores (_ ), such as the 2017-01-16 format.
For most amateur photographers, the best of these options is YYYY/MM, which creates month folders inside year folders.
I'd suggest ignoring the ones with the month spelled alphabetically, as the Folders panel sorts in alpha-numeric order and isn't quite smart enough to know that May should come before August
Why are some of the Destination folders in italic?
As you test the different Date Format options, watch the folder hierarchy below. The folders shown in italic are folders that don't currently exist, but will be created by the import. It's an easy way to check that the folder organization setting that you've chosen is the one that you want.
There's one particular thing to look out for here… nested year folders.
One of the most frequent problems I see is the wrong Destination folder being selected. For example, notice in the first screenshot below, there's a new italic 2016 folder being created inside the existing 2016 folder, which is inside yet another 2016 folder. This happens when you select an existing year folder, and tell Lightroom to create dated folders inside it. But look how easy it is to spot in the Destination preview!
To fix it, if you click on the parent folder – Lightroom Photos, in this case – the dated folders slip back into the correct place in the hierarchy, shown in the second screenshot.
Something as simple as double-checking the preview in the Destination panel each time you import new photos can save hours of work tidying up later. You just need to know where to look.
For extensive information on Lightroom Classic, see Adobe Lightroom Classic – The Missing FAQ.
If you have the Photography Plan, then as well as Classic you have access to the Lightroom cloud ecosystem including the mobile apps and web interface. For more information on these apps, see Adobe Lightroom – Edit Like a Pro.
Note: purchase of these books includes the first year's Classic or cloud-based Premium Membership (depending on the book purchased), giving access to download the latest eBook (each time Adobe updates the software), email assistance for the applicable Lightroom version if you hit a problem, and other bonuses.
We also have a special bundle offer for the two books. This includes Premium Membership for the first year as described above for the whole Lightroom family!
Originally posted 16 January 2016, updated October 2019.