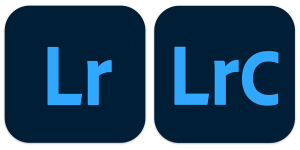 We've previously learned how to migrate from Lightroom Classic to the cloud-based Lightroom ecosystem. But what if you need to go the other way?
Perhaps you've been using the Cloud Apps and decide that actually, Lightroom Classic is a better choice for you. Maybe there are specific features that you need. For example, you frequently print your photos, or you want to manage your photos on local hard drives rather than storing them in the cloud. How do you make the move losing a minimum of data?
Decisions before you start
Unlike the move from Classic to Cloud, there isn't a migration tool to do it all for you, but there are a couple of ways of transferring the data:
Sync the data down from the cloud, straight into Lightroom Classic.
Export the photos and metadata from the Lightroom Desktop app and then import into Lightroom Classic.
(We don't recommend the third option, called the Lightroom Downloader tool, as the first two options are more reliable.)
Most of your Lightroom metadata can be transferred using either method 1 or 2. All of the photo's EXIF data is retained, along with your edits. Versions don't transfer, and nor do stacks. Then there's a choice…
Method one (syncing) retains the albums and flags but loses keywords, people tags and location text fields (not GPS co-ordinates)
Method two (export) loses albums and flags but keeps the keywords… and you could create keywords to recreate the albums and flags after transfer.
Let's run through both options… for either method, you'll need to install Lightroom Classic first. What if your current subscription doesn't include Lightroom Classic? You can download a 7 day trial, or contact Adobe Customer Services to switch your subscription over to the Photography Plan immediately.
Method One – Sync the data down from the Cloud retaining Albums
This is the simplest option, as long as your photos are all safely synced to the cloud. As mentioned, sync won't transfer the keywords but it does keep the photos grouped into their albums. It converts These to Lightroom Classic collections. It doesn't keep the album folders, but it's easy to create collection sets and drag the collections into them once everything's transferred.
Open Lightroom Classic and if the catalog isn't empty, go to File menu > New Catalog to create a new catalog (e.g. on your boot drive or another fast drive). DO NOT ENABLE CLOUD SYNCING YET. (The little Cloud symbol in the top right of Classic should stay set to Off or Paused).
Using Windows Explorer (Windows) / Finder (Mac), create a parent folder on the drive where you want to store your photos. For example, you may call it Lightroom Photos.
Open the Lightroom Classic Preferences > Lightroom Sync tab. Check Specify location for Lightroom's Synced images and browse to the new parent folder that you just created. Rather than dumping everything into a single folder, we'd suggest you choose one of the Lightroom Classic dated-folder schemes for the downloaded files, for example, YYYY/MM is a good choice for most people (see screen example below.)
With these preferences set, you're ready to start the download! Enable Cloud Syncing by going to the little cloud symbol in the top-right of your screen and click Start. As this is the first time your syncing Lightroom may ask to confirm you want to sync to this catalog. Say yes, and the sync will start, you'll will see two blue arrows circling on the cloud. This shows the images are syncing.
Be patient, syncing everything down from the cloud may take a long time! All of the photos and videos stored in the cloud will download onto your hard drive in your specified folder, and be added to your Lightroom Classic catalog. The time it takes for this initial sync depends on the number of photos and videos you have in the Cloud; remember it's the full-size originals being downloaded. If you need to close your computer during the process, just close Lightroom Classic first. It'll resume from where you got to when you start Lightroom Classic again. Leave it alone until the All Photographs number (in the Catalog panel) matches what you have in the Cloud. The Cloud symbol will confirm it's finished syncing by showing a green tick.
Method Two – Export the data from the Cloud retaining Keywords
The other option is to export the photos and videos from Lightroom Desktop as Original + Settings format, and then import them into Lightroom Classic. As mentioned, this loses albums and flags but keeps the keywords and people tags. Before exporting, you could use Lightroom Desktop to create keywords for each of the album names and flags. This makes it easier to recreate after transfer.
It's a great choice if you've manually added lots of keywords to your photos, or if some/all of your photos are only stored locally, rather than synced to the cloud.
Select all of the photos in Lightroom Desktop and go to File menu > Export. Select Original & Settings as the file format, or select the Original preset from the Share button.

Select a folder on a hard drive with lots of space available, as this will download any the originals from the cloud as well as copying those stored locally. Like the sync process in method 1, this may take a long time. So, it's best to keep your computer awake until it's completed, or export in smaller chunks (e.g. by selecting a year at a time).
Once the photos are all exported from Lightroom Desktop, you're ready to import them into Lightroom Classic. They'll all be in one folder after the export, so you'll need to create your own organization of photos on the disk.
Most people are best to start with a clean Lightroom Classic catalog when moving from the cloud. So, go to File menu > New Catalog to create a new catalog (e.g. on your boot drive, or another fast drive). DO NOT ENABLE CLOUD SYNCING YET. (The little Cloud symbol in the top right of Classic should stay set to Off or Paused).
Go to File menu > Import and navigate to the folder where you've just exported all of the Lightroom Cloud photos.
Once the All Photographs number in the Catalog panel matches what you had in the cloud app and you're 100% comfortable that you have additional local backups of your photos, then it's worth emptying the cloud before enabling sync again. This saves accidentally downloading duplicates and frees up cloud space.

To delete everything from the cloud so you can start syncing afresh, go to https://lightroom.adobe.com and sign in. Click your avatar in the top right corner, select Account Info from the menu. Yhen click the Delete Lightroom Library button. Restart Lightroom Classic to complete the process.
However we repeat, double check that all of the photos are in Lightroom Classic before you empty the cloud. This is especially important if you've added photos to a mobile device since you exported from Lightroom Classic. Deleting the Lightroom Library will empty the Lightroom desktop and mobile apps, but not Lightroom Classic.
Once the cloud library is cleared, you can click the cloud icon in Lightroom Classic to enable sync.

If you added keywords to the photos to help you recreate keywords and flags again, use Lightroom Classic's filters to select all of the photos with each keyword. Then create the collection, folder or add the flags.
Welcome to Lightroom Classic
If you're relatively new to Lightroom Classic, it's worth downloading our FREE Quick Start eBook. This will help get you started. And finally, even if you've used an earlier version, consider purchasing our Lightroom Classic FAQ book. It tells you all the things you need to know to get the best from Lightroom Classic, including how you can still integrate the mobile apps into your Classic workflow!
For extensive information on Lightroom Classic, see Adobe Lightroom Classic – The Missing FAQ.
If you have the Photography Plan, then as well as Classic you have access to the Lightroom cloud ecosystem including the mobile apps and web interface. For more information on these apps, see Adobe Lightroom – Edit Like a Pro.
Note: purchase of these books includes the first year's Classic or cloud-based Premium Membership (depending on the book purchased), giving access to download the latest eBook (each time Adobe updates the software), email assistance for the applicable Lightroom version if you hit a problem, and other bonuses.
We also have a special bundle offer for the two books. This includes Premium Membership for the first year as described above for the whole Lightroom family!