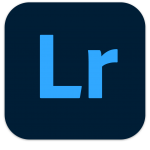 You can put photos together in albums to organize them, but what if you need to quickly find your favorites? Rating your photos makes it easy to filter the photos to only show your best images.
(This post is uses the cloud-based versions of Lightroom, including Lightroom mobile. If you use Lightroom Classic, see our previous post: How do I use flags and star ratings with Lightroom Classic to identify my favorite photos?)
What's the difference between flags and star ratings?
Marking the best photos with flags or star ratings makes them easy to find again later. Lightroom offers two different ways of ranking your photos:
Flags have three different states—flagged (picked), unflagged and rejected. Most people use flags to mean:
Flagged—photos worth keeping.
Unflagged—not sorted yet.
Rejected—to be deleted.
Star ratings run from 0 to 5, with most photographers using 5 stars for their very best portfolio images and 0 stars for unsorted photos.
You can use whichever system suits you best. Some people prefer a binary yes or no, whereas others prefer to grade their images. In Victoria's workflow below, you'll see a mix of both.
How do I apply flags and stars on the desktop?
There are multiple ways of applying a flag or star rating. On the desktop, these include:
Click the icons in the toolbar beneath the photo in Grid or Detail view.

Click the icons on the thumbnail border in Square Grid view. The icons appear as you float the mouse cursor over the border.

Use the keyboard shortcuts: Z to flag, U to unflag, X to reject. 0-5 for 0-5 stars.
How do I apply flags and stars on my phone or tablet?
On mobile, tap on a photo to open into Detail view, then select the Rate & Review view from the pop-up at the top of the screen on mobile phones, or the star icon in the sidebar on tablets. You can then:
Tap the icons in the toolbar beneath the photo in Grid or Detail view.
Swipe up/down on the left of the screen for stars or on the right for flags.
Sample Rating Workflow
Everyone has a different system. Some photographers use Grid view and others prefer Detail view. Some like to rate their photos in a single pass, and others like multiple passes. Others like flags and some prefer stars. Whatever you pick, just be consistent.
While flexibility is a wonderful thing, so much choice can be confusing. We've included our tried and tested desktop rating workflow to help you get started.
We hope this helps you quickly find your very best photos quicker!
Next time – how to use filtering for flags and star ratings!
For extensive information on Lightroom Cloud Ecosystem, see Adobe Lightroom – Edit Like a Pro.
Note: purchase of this book includes the first year's cloud-based Premium Membership, giving access to download the latest eBook (each time Adobe updates the software), email assistance for the cloud-based Lightroom apps if you hit a problem, and other bonuses.