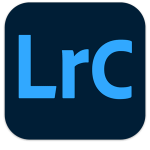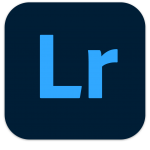 We often hear about resolution and PPI. But what do they mean? How do they interact? And how do you know which settings to select for different uses?
Why is resolution important?
When digital photographers speak of image size, they're usually referring to the pixel dimensions—the number of pixels along a photo's width and height.
Pixels don't have a fixed physical size. They expand or contract to fill the space available. If you expand them too far, the photo appears blurry and pixelated (you can see the squares), so the aim is to keep the pixels smaller than or equal to the monitor pixels or printer dots.
For example, this smiley face looks sharp when it's printed or displayed as a small image, but the individual pixels are visible when it's enlarged too far.
What is resampling?
If you uncheck Resize to Fit (in Lightroom Classic) or set the Dimensions pop-up to Full Size (in the cloud-based Lightroom apps) in the Export dialog, then Lightroom uses the pixels created by the camera, without creating new ones or throwing any away (other than those you've cropped). This is also known as "full resolution" or "native resolution."
When you set a size in the Export (Save) dialog, Lightroom creates new pixels or selectively throws away spare pixels to fit your chosen size, and creates a new file with these pixels. This process is called resampling. For example, you'll need a big file to print a poster, but there's no point sending a file that big if it's only going to be displayed on a computer monitor or mobile device.
How do I calculate the number of pixels I need for a specific print size?
To work out how many pixels you need for a specific print size, it's a simple calculation. Let's use an 8" x 10" print:
Inches—The length/width of the print size in inches.
PPI (pixels per inch)—300ppi is traditionally the resolution used for printing. (If you prefer to use cm in your calculations, use 118ppcm instead of 300ppi.) Why 300ppi? Most printers output high quality prints at 250-360dpi, or dots per inch. You can often get away with a lower value (e.g., 200-240ppi), especially for large prints as you'll view them from a distance, but they won't be quite as sharp. Some printers and papers are also more forgiving than others, for example, a print on canvas doesn't notice if it's a little soft or pixelated.
Result—The minimum number of pixels you need along that edge, to get a high quality print.
You can reverse the calculation, dividing the number of pixels by 300ppi / 118ppcm to get an idea of how large a print you can make.
If you don't fancy working it out yourself, you can enter the long edge in inches or cm and set the PPI tag in the Export dialog, and Lightroom will do this calculation for you.
Sizes for Screen Images
Screen sizes are usually defined in pixels, so they're easy. You just enter the pixel dimensions you require and select pixels in the pop-up, for example, you may email a file that is up to 2048px along the longest edge. There's no point sending a huge file when it's only going to be viewed on screen. When you're defining the image size in pixels, the Resolution/PPI value is irrelevant.
Facebook recommends uploading photos that are a maximum of 2048px along the long edge, although you may want a smaller size (such as 1200px) if you don't want others to be able to create a quality print of your photo. Instagram suggests up to 1080px wide and up to 1350px high. Other photo sharing websites make similar recommendations.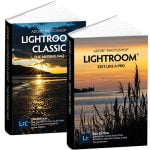 For extensive information on Lightroom Classic, see Adobe Lightroom Classic – The Missing FAQ.
If you have the Photography Plan, then as well as Classic you have access to the Lightroom cloud ecosystem including the mobile apps and web interface. For more information on these apps, see Adobe Lightroom – Edit Like a Pro.
Note: purchase of these books includes the first year's Classic or cloud-based Premium Membership (depending on the book purchased), giving access to download the latest eBook (each time Adobe updates the software), email assistance for the applicable Lightroom version if you hit a problem, and other bonuses.
We also have a special bundle offer for the two books. This includes Premium Membership for the first year as described above for the whole Lightroom family!