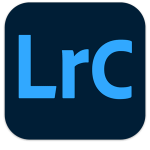 Since Lightroom Classic was released on October 18, the most asked question is "where's the Done button gone?" When we've used a program for a long time, some things are just muscle memory! So, what happened?
Where did the Done button go in 12.0?
The answer is actually quite simple. Just under the Histogram, you'll notice that the Toolstrip now has an additional Sliders button. This replaces the old Done button in the toolbar, which often accidentally went missing when the cat walked across the keyboard and hit the T key.
Simple once you see it!
P.S. If you don't like the change, complaining in the comments here won't help. Click the Vote button on the request to bring it back instead. 🙂
For extensive information on Lightroom Classic, see Adobe Lightroom Classic – The Missing FAQ.
If you have the Photography Plan, then as well as Classic you have access to the Lightroom cloud ecosystem including the mobile apps and web interface. For more information on these apps, see Adobe Lightroom – Edit Like a Pro.
Note: purchase of these books includes the first year's Classic or cloud-based Premium Membership (depending on the book purchased), giving access to download the latest eBook (each time Adobe updates the software), email assistance for the applicable Lightroom version if you hit a problem, and other bonuses.
We also have a special bundle offer for the two books. This includes Premium Membership for the first year as described above for the whole Lightroom family!