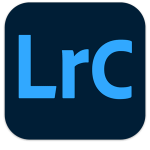 "The Lightroom catalog is corrupt and cannot be repaired." Words that strike fear into Lightroom users worldwide.
Catalog corruption is very rare, but if you're the unsuspecting victim, that's no consolation. But don't worry, it's very easy to restore your most recent catalog backup. That's why you create backups, after all!

How often should you back up your catalog?
First, we should briefly talk about backup frequency. If something went wrong, how much work could you afford to lose? A month? A week? A day? Go to Edit menu (Windows) / Lightroom menu > Catalog Settings to check and update your backup frequency. If you're not already familiar with Lightroom's catalog backup, click here for a quick introduction.
One warning – whenever you do any significant renaming or rearranging of photos or folders, go back to that dialog and select 'When Lightroom next exits' from that pop-up and then quit Lightroom. That will run a backup on-demand. Backups with different folder structures or filenames are a nightmare to restore, so it's worth spending a few minutes preventing problems.
While we're talking backups, check you're backing up all the other Lightroom files too.
Restoring a backup catalog
So imagine the worst has happened, and Lightroom is telling you it can't repair your corrupted catalog. You have a folder overflowing with backups, but what do you do with them? Let's walk through it step by step.
Close Lightroom.
Find your catalog on the hard drive. By default, the catalog will be stored in a Lightroom folder within your main Pictures folder, but you may have chosen a different location. The catalog ends in .lrcat – that's LRCAT.
Create a subfolder called something like 'corrupted catalog' and drag your corrupted catalog into that subfolder. You can delete it later, once you're back up and running.
Find your catalog backups folder. By default, they'll be in a Backups folder next to your catalog, but you may have chosen a different location in the backup dialog.
Inside the Backups folder are a series of subfolders. The name of each subfolder is the date and time the backup was created. Open the most recent backup folder and inside it you'll find a zip file holding your backup catalog. The zip file will have the same name as your catalog, making it easy to identify.
Double-click on the zip file to open the backup. The *.lrcat file displays next to the zip file. Note: if you're on a Mac and your catalog is large, double-click might not correctly unzip the file. In this case, download StuffIt Expander from the App Store (it's free). Open the app and drag the backup zip file onto the icon to unzip it.
COPY that backup catalog back to the usual catalog folder. There are 2 reasons we're copying it, rather than opening it in its current location. Firstly, it's easy to forget where your catalog is stored if it's buried deep in a backup subfolder. Also, you don't want to work directly on the last good backup, just in case you do something wrong. Working on a copy means you can restore from this backup again.
Once the catalog is back in its usual location, double-click on it to open it into Lightroom and check that everything's back to normal.
If your backup was really out of date, there may be additional cleanup to do, including re-importing and re-editing newer photos and removing references to photos you'd deleted. If you get stuck with the cleanup, feel free to post on our forum and we'll guide you to the right conclusion.
Before you do anything else, go and check that your catalog backups are recent. You could even run a backup on demand now, and practise restoring it, so you don't panic if you ever see that dreaded error message. To do an on demand backup, go to Catalog Settings > General panel and change the backup frequency temporarily to 'When Lightroom next exits'.
For extensive information on Lightroom Classic, see Adobe Lightroom Classic – The Missing FAQ.
If you have the Photography Plan, then as well as Classic you have access to the Lightroom cloud ecosystem including the mobile apps and web interface. For more information on these apps, see Adobe Lightroom – Edit Like a Pro.
Note: purchase of these books includes the first year's Classic or cloud-based Premium Membership (depending on the book purchased), giving access to download the latest eBook (each time Adobe updates the software), email assistance for the applicable Lightroom version if you hit a problem, and other bonuses.
We also have a special bundle offer for the two books. This includes Premium Membership for the first year as described above for the whole Lightroom family!
Originally posted 20 March 2014, updated July 2021.