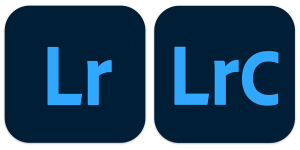 There's been a lot of excitement generated over the latest big feature added to Lightroom – Denoise. It's also raised a lot of questions.
In this blog post, we'll take a look at answering some of the most frequently asked questions, and where to go if you have a problem that you can't solve.
Why doesn't it work on all my photos?
In our release blog posts for Lightroom Classic 12.3 we stated:
At launch, it's limited to mosaic raw files from Bayer and X-Trans sensors, but support is likely to be extended to other file types in the future. For now though, it won't work with rendered files (e.g. JPEG/HEIC) or with raw files that have already been demosaiced (for example, sRAW or ProRAW.) If you're an iPhone user, it does work with the raw files created by Lightroom's camera but not the linear DNG's created by Apple's camera app.
A few people have asked whether their camera is supported, so let's clarify… most cameras today use a Bayer sensor, and Fuji uses X-Trans sensors. This means that Denoise can be used on most standard raw files that contain the original mosaic sensor data.
However, some cameras offer a reduced size raw file, such as sRAW and mRaw formats. These have already been partially processed (demosaiced) by the camera to reduce the size, so they're not currently supported by Denoise.
Likewise, Apple's ProRAW format is partially processed, so they won't work. Raw photos captured by the Lightroom mobile camera do work, as they're still the original sensor data.
Other files that won't work include DNG's created by other software, or rendered files such as JPEG, TIFF and PSD.
Not sure if it'll work for your camera? Just give it a try and see!
Will AI Denoise be developed to work on the demosaiced formats?
It looks likely that support with be expanded to other file formats in the future. Note this comment in the Blog by Eric Chan (who was closely involved in the development of the machine-learning project):
Denoise is currently supported only for Bayer and X-Trans mosaic raw files, but we're looking into ways to support other photo formats in the future.
Why are the DNGs so big?
Raw files contain a single greyscale channel representing the color filter array data from the camera sensor. Adobe calls that "mosaic data". Once that's partially processed, for example by the Denoise tool, the result is a "linear raw" format. It contains three channels (RGB) instead of one, so it's 3x the size on disk. The mosaic data is also stored in the file, so the resulting files are approximately 4x the size of the original raw.
When should I apply Denoise in my workflow?
Eric Chan recommends "applying Denoise early in the workflow, before healing and masking."
If you've edited the photo before using Denoise, the edits are copied to the resulting file (with the exception of Manual Noise Reduction), but AI-based healing and masking have to be updated to use the smoother data, so the results may look different. You may also need to tweak other edits, especially settings like Sharpening. It's just easier to do Denoise first!
Why is Denoise so slow on my computer?
There are wildly different processing times being reported, ranging from a few seconds to 30 minutes or more. There's likely to be a number of causes.
The most obvious is simply old/underpowered hardware. 4 years doesn't sound that long, but technology has moved on rapidly in that time, so even 4 year old GPU's can take minutes. We've seen these differences on our own machines, with the same file taking 9 seconds on a recent computer and 3 minutes on an older laptop.
Updating old drivers has helped some people, especially on Windows, with examples of time reduced from 4-8 minutes to 1-3 minutes.
Laptops with dual GPU's can also run into issues, and disabling the onboard graphics to utilise the dedicated graphics card has been reported to improve processing times.
It's also the first release, so it's possible that Adobe will optimize the speed further based on the usage data that they receive.
What are the GPU requirements?
While the minimum system requirement to run Lightroom is 2 GB of video memory, advanced features like Denoise need more powerful hardware.
To quote Eric Chan again:
For best performance, use a GPU with a large amount of memory, ideally at least 8 GB. On macOS, prefer an Apple silicon machine with lots of memory. On Windows, use GPUs with ML acceleration hardware, such as NVIDIA RTX with TensorCores. A faster GPU means faster results.
Why does Lightroom crash or I get "unknown error"?
Crashes and errors are also mainly due to outdated drivers or underpowered GPU's.
Updating graphics drivers can be a big stumbling block for many, especially since Windows or the manufacturer's utility can say you're "up-to-date" when you're not. If you're not sure how to update your graphics card driver, scroll down to step 4 on Adobe's help page.
Picking the right Nvidia driver can be particularly difficult. The first choice is easy: you want their Studio driver rather than the Game Ready driver, if a Studio driver is available for your card. However the download page is difficult to navigate with wildly inconsistent product naming. Also, many have found that Nvidia's recent driver releases haven't been very stable, so selecting a driver from 6 months ago may work better than the most recent ones.
Older graphics cards (e.g. 4 years old) are usually no longer supported by Intel, Nvidia and AMD, so bugs in those drivers simply don't get fixed.
Why is it Denoise shutting down/crashing my whole computer?
We've had a few reports of the whole computer crashing when running Denoise, and the cause turns out to be surprisingly simple in most cases… dust! Denoise pushes the hardware, and too much dust inside the computer can prevent proper cooling, resulting in a system crash.
Why did Adobe remove the old noise reduction?
Some people have been confused by the old noise reduction sliders disappearing, but don't worry, they're still there. They're just hidden under the disclosure triangle here:
For extensive information on Lightroom Classic, see Adobe Lightroom Classic – The Missing FAQ.
If you have the Photography Plan, then as well as Classic you have access to the Lightroom cloud ecosystem including the mobile apps and web interface. For more information on these apps, see Adobe Lightroom – Edit Like a Pro.
Note: purchase of these books includes the first year's Classic or cloud-based Premium Membership (depending on the book purchased), giving access to download the latest eBook (each time Adobe updates the software), email assistance for the applicable Lightroom version if you hit a problem, and other bonuses.
We also have a special bundle offer for the two books. This includes Premium Membership for the first year as described above for the whole Lightroom family!