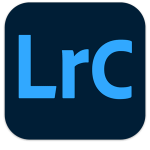 How can you get the same keywords and hierarchical structure in a second catalog? And why would you want to?
Generally, we recommend using just one catalog. Maintenance is easier, and you get full search ability. However, if you go on vacation, you might want a fresh catalog on your laptop, which you can then combine with your main one when you get back home. We looked at this workflow in the blog How do I use Lightroom Classic on my laptop when I go on vacation? But if you're going to keyword while away, then you'll want them to match when you import to your main catalog.
You could just create keywords afresh – but there's both the danger of spelling differences, capitalization differences and also incorrect hierarchies – causing duplicates and additional work when you combine the catalog.
How do I transfer my keywords using a photo?
One way is to take a single sample photo in your main catalog, apply every keyword you have to it. If you save the metadata to the photo using Metadata menu > Save Metadata to File, then import this photo into the new catalog, the keywords go along for the ride. However, if you do this often it's easy to miss changes to your main keyword list.
How do I transfer my keywords using Export Keywords?
A better way is to extract just the keywords as a list. To to this:
Go to Metadata menu > Export Keywords. You can export either to Include Keyword Tag Options (.csv file) or Exclude Keyword Tag Options (.txt file.) Either will have the exact hierarchical listing as your main catalog. The difference is the .csv (with Tags) also contains your Export settings (if words are included in Export.) Otherwise they work the same.

Save this to a temporary location. The text file looks like the example on the left, with tab indents showing the hierarchy. The csv file looks like the one on the right (the tab indents are held in the Keyword name entry.)

Open your new catalog and go to Metadata menu > Import Keywords and select the Lightroom Keywords.txt file you created.

That's it! Look at your Keywords panel and you'll see all your keywords and their hierarchy from your main catalog. Remember though, it doesn't automatically update when you edit the keyword list in your main catalog.
For extensive information on Lightroom Classic, see Adobe Lightroom Classic – The Missing FAQ.
If you have the Photography Plan, then as well as Classic you have access to the Lightroom cloud ecosystem including the mobile apps and web interface. For more information on these apps, see Adobe Lightroom – Edit Like a Pro.
Note: purchase of these books includes the first year's Classic or cloud-based Premium Membership (depending on the book purchased), giving access to download the latest eBook (each time Adobe updates the software), email assistance for the applicable Lightroom version if you hit a problem, and other bonuses.
We also have a special bundle offer for the two books. This includes Premium Membership for the first year as described above for the whole Lightroom family!
Originally posted 26 January 2023, updated for extra option in Lightroom Classic 12.2 version, February, 2023.