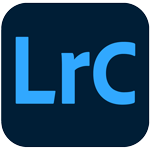 When you start to run low on hard drive space, you may try to solve the problem by buying additional hard drives. However, over time, it's easy to end up with photos all over the place, and then it's hard to check that they're all being backed up. In an attempt to simplify, you may buy a huge drive that will hold everything, but then, how do you consolidate all your photos into an organized file structure on the new drive without losing your edits?
The General Plan
First, consider consolidating all of the photos in a single catalog, if they're not already. One catalog generally makes everything easier to manage. You can learn how to consolidate them in this post: Merging Catalogs – The Overview. We'll assume you're already using a single catalog.
We're going to copy all the photos from the various drives onto the new drive, then get the catalog to recognize the new location of all the files. Once the photos are on a single drive, it's easier to move files into the new folder structure of your choice.
Consolidate the Files on the New Drive
Ready? Let's get started.
Ensure that each drive has one parent folder showing in Lightroom's Folders panel. This will make it easy to reconnect the folders after moving them. You can learn how in this post: I have a long list of folders—can I change it to show the folder hierarchy?
To make identification easy, make a list of the existing drives and the parent folder name on each drive. For example, Seagate 2TB External – My Photos or Old Drive E – My Pictures.
On the new drive, use Explorer (Windows) / Finder (Mac) to create a folder for each drive. Give the folders the same names you noted in step 2.
Using Explorer (Windows) / Finder (Mac), copy the photos from the first drive into the matching folder on the new drive, making sure that you maintain the parent/child folder hierarchy as you move. Don't start reorganizing the photos yet!
In Lightroom, right-click on the first drive's parent folder that you created in step 1, choose Find Missing Folder / Update Folder Location (depending on which is showing) and navigate to the drive's folder on the new large drive. The photos disappear from the old drive volume heading in Lightroom's Folders panel and reappear under the new large drive. (There's more information on fixing missing photos in this post

Lightroom thinks my photos are missing—how do I fix it?

).
Repeat steps 4 and 5 for each of the remaining drives. By the time you've finished, the photos will all be listed in the new drive in the Folders panel.
Back up the catalog and set-up a new backup system for all the photos before rearranging further.
Congratulations, you now have all your files consolidated on the new drive! Set aside the old drives as backup until you're completely satisfied that everything has transferred and is working correctly, just in case you discover some corrupted or missing files on the new disk.
Consider Your Folder Structure
Having consolidated everything on a single drive, it's a good time to think about your new, preferred folder structure. You can learn about the pros and cons of different folder structures here. Many like the simple, date-based structure YYYY/MM/DD (year/month/date). Some people like to add some sort of event or subject name to the DD, such as DD-Vacation. That is entirely optional. YYYY/MM/DD is preferable to DD/MM/YYYY because it's much easier to locate a folder for a given date.
Once you've chosen a folder structure, create that new folders and move (drag and drop) the files within Lightroom from the old drive's folders to your new folder structure. As long as you move photo files within Lightroom, the catalog will be kept up to date. There's more detailed instructions in these posts: How do I reorganize my Folders panel? and How do I rearrange existing photos into a new dated folder structure?
To minimise risk, don't move too many files at once. Also, be sure to back up the catalog frequently. If you're using a laptop, make sure that your AC or mains power adapter is plugged in, as you won't want Lightroom to crash while you're moving files.
Check Your Backups!
Finally, check is that all of your files are now being backed up. The obvious ones are the photos and the catalog, but this is a good time to check all the others that should be too. Here's the full list of files: Which Lightroom files do I need to back up?
For extensive information on Lightroom Classic, see Adobe Lightroom Classic – The Missing FAQ.
If you have the Photography Plan, then as well as Classic you have access to the Lightroom cloud ecosystem including the mobile apps and web interface. For more information on these apps, see Adobe Lightroom – Edit Like a Pro.
Note: purchase of these books includes the first year's Classic or cloud-based Premium Membership (depending on the book purchased), giving access to download the latest eBook (each time Adobe updates the software), email assistance for the applicable Lightroom version if you hit a problem, and other bonuses.
We also have a special bundle offer for the two books. This includes Premium Membership for the first year as described above for the whole Lightroom family!