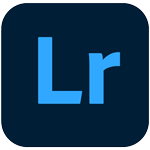 Are you using the cloud-based Lightroom apps for Windows, Mac, iOS, Android and Web?
Then you'll love my new book,
Adobe Lightroom - Edit Like a Pro
!
You'll learn how to use the Lightroom cloud ecosystem to organize, edit and share your photos. You'll also come to understand the thought processes used by professional photographers when they're editing their own photos, so you can transform your photos quickly and easily. And better still, the eBooks are updated for every release, so it's always up to date.