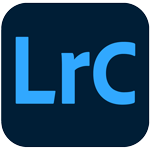 Stop struggling with Lightroom!
There's no need to spend hours hunting for the answers to your Lightroom Classic questions. All the information you need is in
Adobe Lightroom Classic - The Missing FAQ
!
To help you get started, there's a series of easy tutorials to guide you through a simple workflow. As you grow in confidence, the book switches to a conversational FAQ format, so you can quickly find answers to advanced questions. And better still, the eBooks are updated for every release, so it's always up to date.