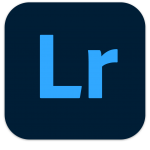 The Lightroom mobile apps have become a significant part of the photographic workflow. You may be automatically adding photos shot on your phone, or loading photos from a memory card while traveling. Or perhaps you're sorting and editing photos loaded from Lightroom Classic. But sooner or later you may find you're running out of space on your phone or tablet. How can you safely clear space on your device without deleting your photos from the cloud?
Lightroom's pretty good at automatically clearing its caches when your device starts to run low on space. But if you need to import a large number of photos from a camera or memory card, or you need a large amount of space for another app, you can clear the cache manually.
Check space
First, check how much space Lightroom is actually using, as Lightroom may not be the culprit. You can check this by going to iOS Settings > General > iPhone Storage or Android Settings > Device Maintenance (or Device Care) > Storage. You may be able to free up space by deleting unused apps or movies.
If Lightroom is using up a lot of space, there are a couple of Lightroom Settings that can help:
Clear space
On your Android device, you can make more space by moving the Lightroom data to your expansion storage (SD card). To do so, go to Settings > Device Info & Storage > Use SD Card. Unfortunately there isn't a similar option for iOS, due to operating system limitations.
Unless you particularly need the originals stored locally (perhaps for editing in Photoshop), ensure Only Download Smart Previews is checked in Settings > Cloud Storage & Sync (iOS) / Settings > Preferences (Android) so that only the smaller Smart Previews are downloaded by default in future.
Finally, you can also can clear Lightroom's cache using the Settings > Local Storage (iOS) / Settings > Device Info & Storage (Android) > Clear Cache button. Clearing the cache only clears local copies of images that are already safely stored in the cloud. Don't worry, it doesn't delete originals that haven't uploaded yet, nor any albums that are marked to Store Locally.
Albums marked to Store Locally are protected when clearing the cache, so these photos remain available for offline editing. If you still need to clear more space, you can clear these protected caches too. On iOS, go to the Library view, select the album's … menu icon. Tap Disable Store Locally and then Clear Cache from the same menu. On Android, go to hamburger menu > Device Info & Storage > Manage Storage and select the albums that you want to clear, then tap the Clear button to purge the offline content.
More information
For extensive information on Lightroom Desktop (cloud ecosystem, including mobile), see Adobe Lightroom – Edit Like a Pro which already updated for the latest features, and can be downloaded immediately after purchasing. If you already have a current Lightroom Cloud Premium Membership, the latest eBooks are available for download in your Members Area.
Note: purchase of this book includes the first year's cloud-based Premium Membership, giving access to download the latest eBook (each time Adobe updates the software), email assistance for the applicable Lightroom version if you hit a problem, and other bonuses.