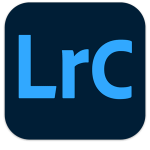 With Summer fast approaching, and travel becoming easier now, many are thinking of taking a vacation. For most of us, taking photos is one of the highlights. But what if you want to edit them in Lightroom while you're away?
There's a few options for traveling with Lightroom, but here's the simplest: a temporary catalog on your laptop, which is then merged back into your main working catalog on your return.
Why use Lightroom Classic on your laptop instead of the Lightroom cloud ecosystem?
It's true, you could use the Cloud versions of Lightroom on a tablet or laptop, and then let the photos sync down to Lightroom Classic. But if you're traveling with a laptop, using Lightroom Classic allows you to follow your usual workflow. Also, unlike the Cloud version, all the changes you make will transfer to your main catalog (whereas Keywords, Color Labels and Collections don't sync from the cloud into Lightroom Classic). Additionally, you don't need an internet connection to transfer them while away either!
If you want to use Cloud Sync, our free eBook on Travel Workflow will walk you through the process. It's also covered in much more detail in Chapter 22 'Cloud Sync' in our Adobe Lightroom Classic – The Missing FAQ book. But for now, let's assume you're going to use Classic on a Laptop.
Travel Workflow using Lightroom Classic
Summary: Create a new catalog for the vacation on your laptop (or a portable hard drive), and when back home, merge it into your main catalog on your home computer.
Objective: You want to keep your new shoot separate (e.g. a location shoot or vacation photos) until you're ready to transfer it back to your main computer. You don't need access to your existing photos on the laptop.
Set up on the Laptop: (do this before you go, while you have your home internet connection!)
Load the Creative Cloud app and install Lightroom Classic on your Laptop. You can have two activated licenses at the same time as part of the Adobe licensing agreement.
On your Laptop, open Lightroom and go to File menu > New Catalog and create a catalog.
If you intend to do keywording, then take a copy of your existing keywords / hierarchy. You can learn how to in outr blog How do I copy keywords to a new catalog?
On vacation:
Import your photos as normal.
Do all the usual edits you want, add keywords, rate your photos, create collections – all the things you'd usually do at home!
Think about backing up the catalog and photos while away, perhaps on a small external drive. We recommend keeping the original photos on your SD cards too until you're back home, and everything is safely transferred to your main catalog.
Merge catalog once back: (take these steps once back home on your main computer.)
Copy the catalog and photos to the main computer, or plug in the portable hard drive.
Double-click on the temporary catalog to open it, then relink any files that are marked as missing, using the instructions in Lightroom thinks my photos are missing—how do I fix it? (they may be seen as missing in Lightroom as the path to them may have changed).
Open the main catalog (File menu > Open Recent)
Run a catalog backup by going to Catalog Settings > General tab, changing the backup frequency to When Lightroom next exits and then quitting Lightroom.
Select File menu > Import from Another Catalog.
Navigate to the folder containing the temporary catalog, select the lrcat file and press Choose.
In the Import from Catalog dialog, check the folders at the top. In the File Handling pop-up, decide whether to Add new photos to catalog without moving (if the photos are already stored in the right place) or Copy new photos to a new location and import (if you want Lightroom to store the photos in your normal storage location). Since this was a new catalog, the Changed Existing Photos section is unavailable.

Click Import.
When you're happy that everything's transferred correctly and backed up, you can delete the temporary catalog and photos from the secondary computer or portable drive.
While there are a few steps, if you follow them carefully it's fairly straightforward. You might want to do a test run before you go for confidence.
Here's a Workflow diagram to help:
Final and very important point – enjoy your vacation!
(Note: the above is an extract from one of the Workflows detailed in our book Adobe Lightroom Classic – The Missing FAQ available by visiting our Shop page. Post also originally part of a Lightroom Queen Newsletter).
For extensive information on Lightroom Classic, see Adobe Lightroom Classic – The Missing FAQ.
If you have the Photography Plan, then as well as Classic you have access to the Lightroom cloud ecosystem including the mobile apps and web interface. For more information on these apps, see Adobe Lightroom – Edit Like a Pro.
Note: purchase of these books includes the first year's Classic or cloud-based Premium Membership (depending on the book purchased), giving access to download the latest eBook (each time Adobe updates the software), email assistance for the applicable Lightroom version if you hit a problem, and other bonuses.
We also have a special bundle offer for the two books. This includes Premium Membership for the first year as described above for the whole Lightroom family!