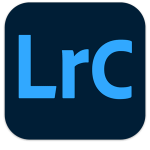 The sooner you discover that Lightroom can't find some of your photos, the easier it is to fix. Perhaps you've simply unplugged an external hard drive, or Windows has changed the drive letter. But what if you've accidentally moved or deleted a folder? Or what if your hard drive is dying?
You need to know as soon as possible, but unless you're checking for missing photos regularly, you may not notice the problem until it's too late to recover photos from backups. Here's a procedure that will give you early warning that something may be wrong…
How can I check which photos are missing?
To check which photos are missing, go to Library menu > Find Missing Photos. Lightroom creates a temporary collection of the missing photos so that you can relink them.
If Lightroom finds that some photos are missing, right-click on the thumbnails and choose Show in Library. You may find all of the missing photos are from one folder that's gone astray, so rather than reconnecting individual photos, you can relink the entire folder.
To fix the broken links, there are two options:
Find the photos (or restore them from backups) and put them back where Lightroom expects to find them.
Relink the folder or photos to a different location once you've located them. Our blog post explains in more detail: Lightroom thinks my photos are missing—how do I fix it?
The Missing Photographs collection doesn't update live, so even after you've located the missing photo(s), they still appear in that collection. To remove this temporary collection from the Catalog panel, right-click on it and select Delete this Temporary Collection. When you run the Find Missing Photos command again, the collection will be recreated.
We'd suggest making this a part of your regular routine – perhaps weekly or monthly – depending on how good your memory is!
For extensive information on Lightroom Classic, see Adobe Lightroom Classic – The Missing FAQ.
If you have the Photography Plan, then as well as Classic you have access to the Lightroom cloud ecosystem including the mobile apps and web interface. For more information on these apps, see Adobe Lightroom – Edit Like a Pro.
Note: purchase of these books includes the first year's Classic or cloud-based Premium Membership (depending on the book purchased), giving access to download the latest eBook (each time Adobe updates the software), email assistance for the applicable Lightroom version if you hit a problem, and other bonuses.
We also have a special bundle offer for the two books. This includes Premium Membership for the first year as described above for the whole Lightroom family!